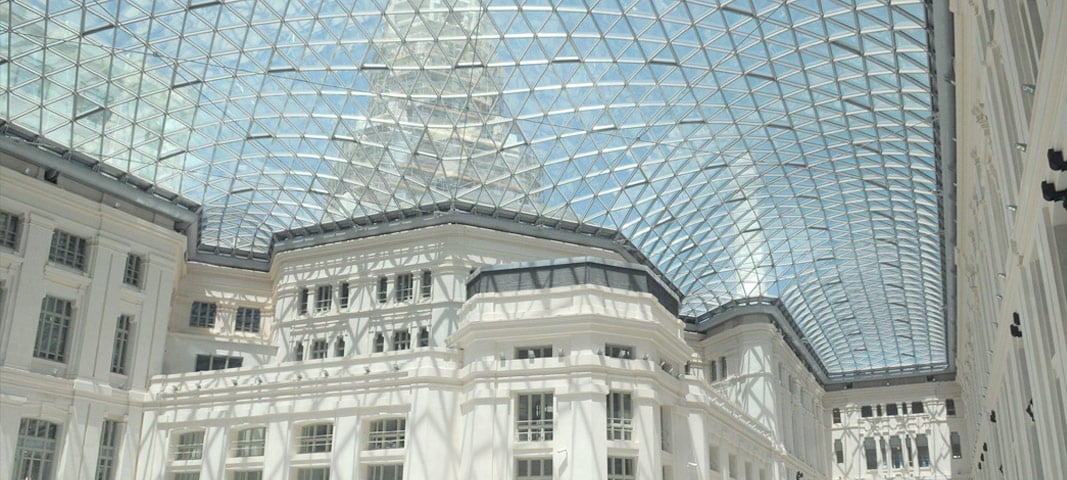 #6 Most Surprising Event Spaces
When it comes to selecting an event venue, we at Grooveyard are always asked to suggest 'different' venues, 'unique' venues. Increasingly event planners and marketing managers are moving away from the more traditional spaces. This is hardly surprising when you consider that the right venue helps to inject personality and style to an event from the get-go.
We have taken a look at some of the most surprising event spaces in some of Europe's major cities. We were spoilt for choice. Here are our top six.
Dublin: Haughton House Dublin Zoo
Not your usual choice of venue, Dublin Zoo is home to the recently restored historic Haughton House.
Originally built in 1898, Haughton House is a charming building with magnificent views. When first built, it contained 10 wild animal 'dens', tearooms and a lecture room. The restoration brings an exciting new Learning and Discovery Centre, lecture facilities, a veranda and a balcony with views over the Kaziranga Forest Trail.
It provides a unique setting for weddings, parties, conferences, charity functions and all types of fun days including Family Barbeques. Located at the heart of Dublin Zoo, it's surrounded by lawns, trees and of course exotic wildlife. The house's flexible design allows it to accommodate various different layouts including theatre, board room and classroom styles for up to 70 people.
London: Tower Bridge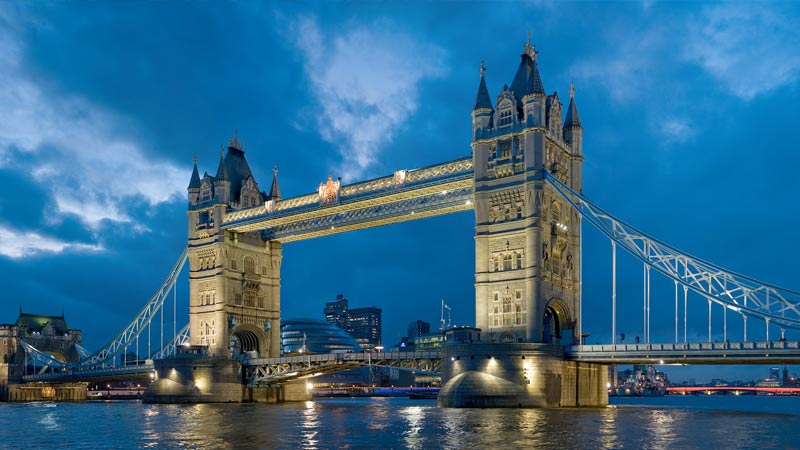 The iconic Tower Bridge has to be one of the most awe inspiring and surprising venues in London for private functions, corporate events and weddings.
It houses three event venue areas, 42 metres above the River Thames, each one a unique and memorable setting for celebrations of every kind. The panoramic high-level Walkways and the majestic Victorian Engine Rooms are available for private evening hire, while the North Tower Lounge is also available for smaller daytime functions.
Guests are treated to the spectacular views of the city, whilst the venue's newest "wow" feature: the glass floor also enables guests to enjoy London life beneath their feet from a truly spectacular vantage point.
Take a virtual tour of the venue here.
Paris: Salle Gustave Eiffel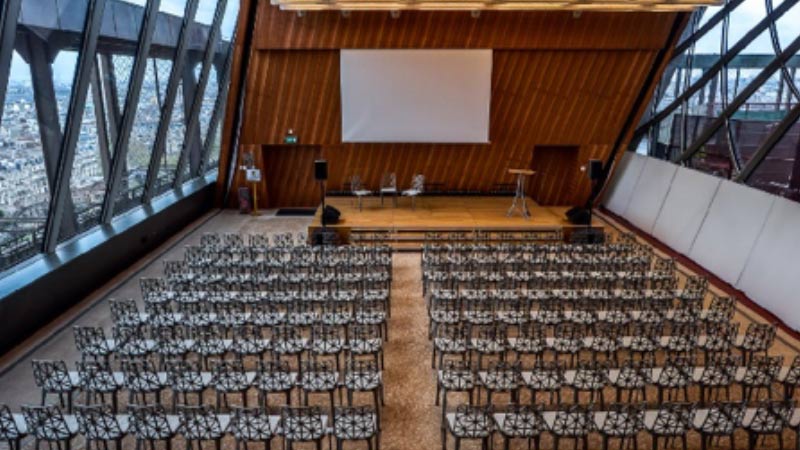 On the subject of iconic landmarks, the Salle Gustave Eiffel located within the Eiffel Tower is another unexpected event venue. It offers unrivalled views of Paris, occupying a privileged position on the second floor of the national monument. At 57 meters above sea level, it is renowned for its panoramic airy ambience and distinguished elegance. It is available for hire for all kinds of professional events, including conferences, seminars, cocktail parties, fashion shows, and press junkets.

Magnified in size and grandeur by the transparency of its façades, its ultra-modern facilities are juxtaposed by its location within the historic tower, making Salle Gustave Eiffel one of the most sought after event spaces in Paris.
Rome: Ara Pacis

The Ara Pacis is located within the Museo dell'Ara Pacis in Rome, Italy is undoubtedly an extraordinary event space, in terms of its and historic-artistic importance and consequence. The museum itself, opened in 2006 was designed by the international architect Richard Meierand, and boasts 4 separate event venues.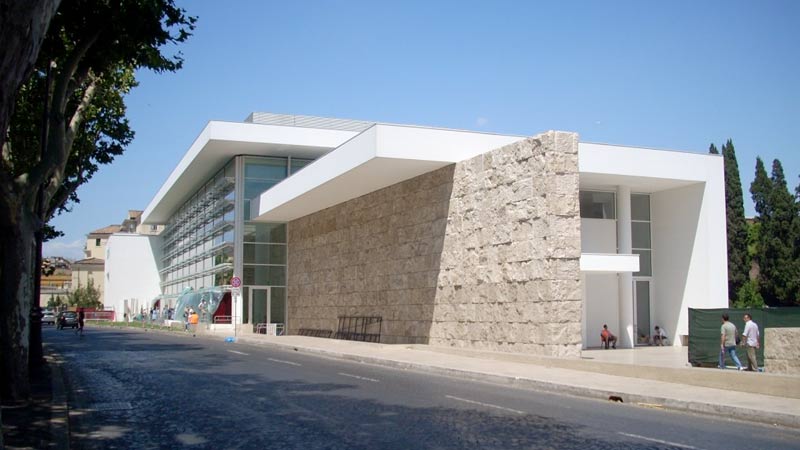 The Ara Pacis, a more than 2,000 year old "Altar of Peace" that was used, paradoxically, for sacrifices, is a commanding work of Roman art and architecture that had been lost to civilization for centuries.The altar sits resplendent as the centrepiece of this contemporary space, which is surrounded by glass and flooded with natural daylight. The space is open for fashion shows, photoshoots, receptions and gala corporate evenings.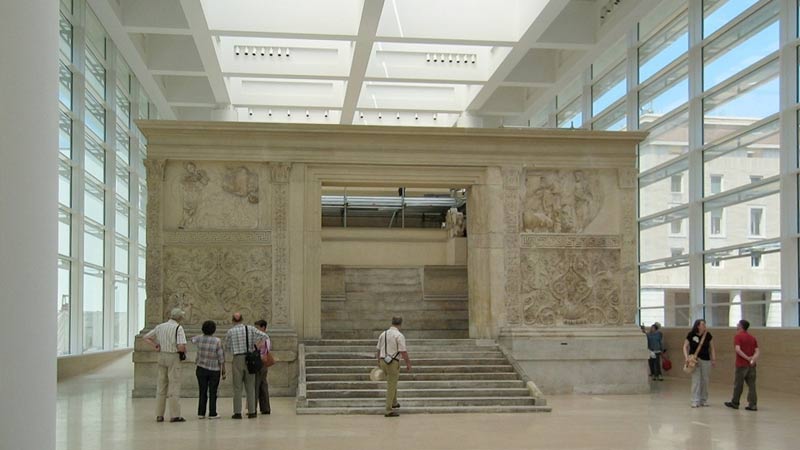 Berlin: Clӓrchens Ballhaus/Spiegelsaal
Located amid the sleek new cafes, offbeat shops and modern art galleries of the busy Mitte district, this cultural icon looks much the way it did a century ago. Founded in 1913 and affectionately known as Clӓrchen, this two-storey ballroom has an air of gracefully faded grandeur. Saved from dereliction a decade ago, this peculiar urban time warp defies belief.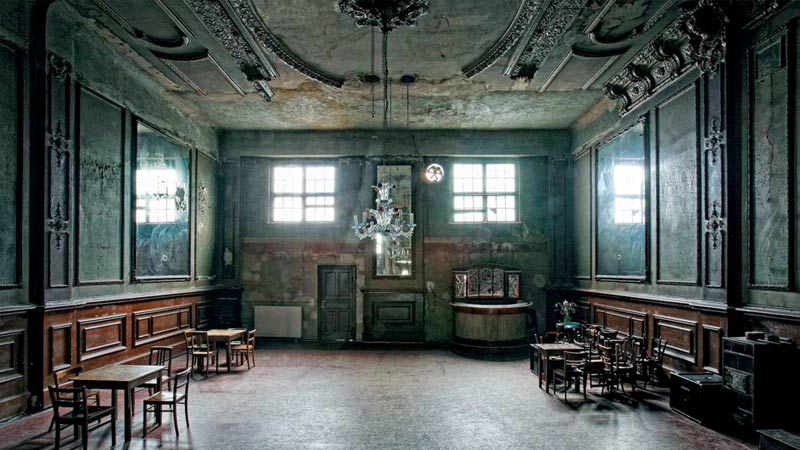 Downstairs the cheesy dance hall retains its charm, but it is the chandeliered Spiegelsaal (mirror hall) upstairs, with towering ceiling, baroque detailing and huge mirrors, that interests the author. One of only three of the imperial-era ballrooms surviving in the city centre, the Spiegelsaal has survived two world wars, communist spies and a Quentin Tarantino movie production. Chipped paint and cracked mirrors have been deliberately preserved. Dark wood panelling covers walls flanked by candlelit tables and antique bars.
In recent years, it served as a film set for Valkyrie with Tom Cruise and Quentin Tarantino's Inglourious Basterds with Brad Pitt and Michael Fassbender. The Spiegelsaal is available for private functions, gala dinners, film shoots, and corporate events.
Madrid: Galeria de Cristal, Palacio de Cibeles
This remarkable event space is home to the Madrid City Council. The large vaulted courtyard of the Crystal Gallery is located inside the Palacio de Cibeles "" (Town Hall) in Madrid and hosts many different events both public and private. Crystal Gallery boasts over 2,400 square meters of event space covered by the magnificent glass dome, formed by more than 2,000 triangular crystals together in a mesh. The dome rises to 30 meters its transparent lightness (500 tons). The space has underfloor heating and air conditioning and is a quirky place to hold a corporate event.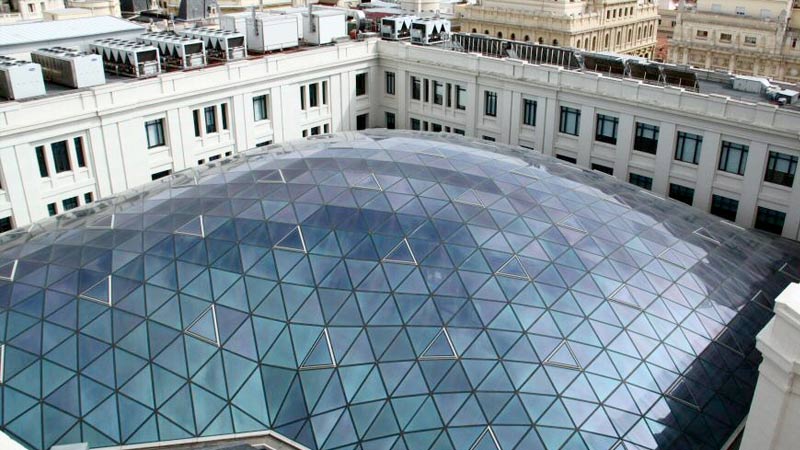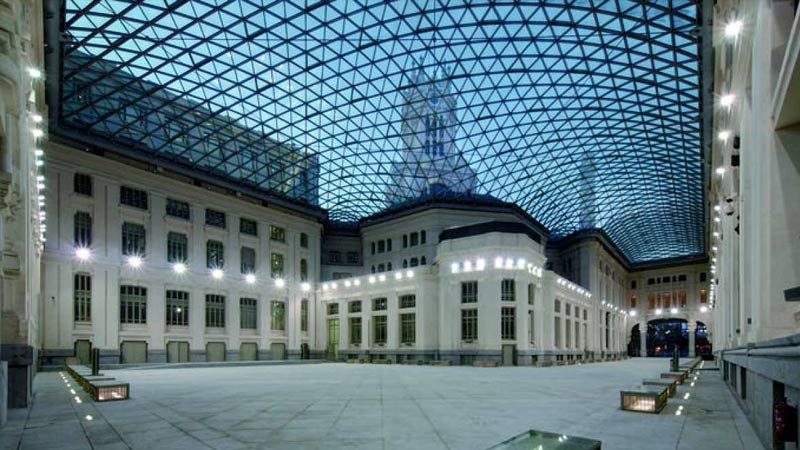 Looking at the pictures, it's not hard to see why it is one of the most impressive venues in Madrid.
Author Info