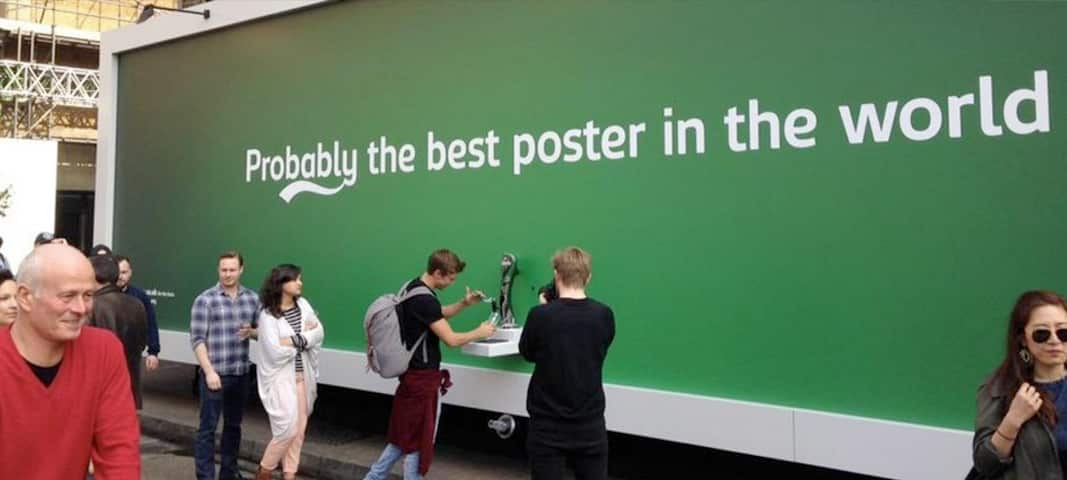 5 Best Experiential Campaigns
TNT: "Push to Add Drama"
One of our all-time favourites. Let's be honest, if you see a big red button you just have to press it, right? Belgian agency Duval Guillaume enticed passersby to 'push to add drama'. What happens next is a magic. Experiential marketing at it's finest.
https://www.youtube.com/watch?v=316AzLYfAzw
Carlsberg
Carlsberg and their thirst-quenching experiential campaign made some Londoners pretty happy.
They are know for great TV advertising revolving around the tagline " Probably". But how do you bring this to life in the streets of London? Fold7 and Mission Media delivered an outdoor poster with a twist.
So, what is the best poster in the world? Probably an interactive one that has people queuing down the street. Definitely one that lets you pour your own pint.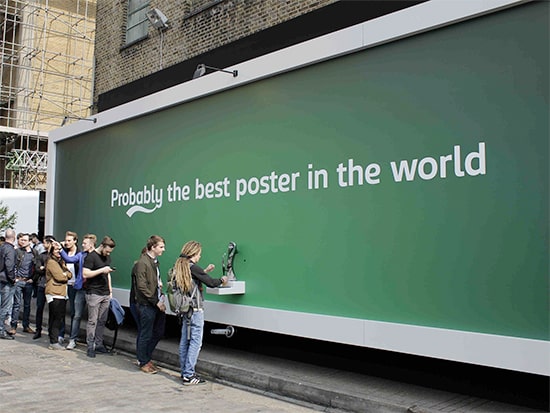 Pepsi Max
Pepsi Max created unbelievable experiences for commuters in London. Using augmented reality and a vivid imagination unsuspecting members of the public witnessed some unbelievable sights. Amazing experiential work by AMV BBDO, OMD & Talon.
https://www.youtube.com/watch?v=Go9rf9GmYpM
Virgin Atlantic
Virgin Atlantic's brand promise is 'Flying in the face of ordinary'. Â So, Y&R New York and Virgin surprised some New Yorkers who sat on what appeared to be an ordinary park bench. It was anything but.
They were wined and dined in style but the real fun started when they use the 'in-flight entertainment system.
https://www.youtube.com/watch?t=66&v=UpCsp1u1i88
British Airways
British Airways and OgilvyOne, set up a billboard in an iconic London location – Piccadilly Circus. It was a billboard with a difference.
Every time one of their planes flew above, it displayed the flight number and the plane's origin. A little boy then runs and points as the plane comes in to land. Magic.
Author Info