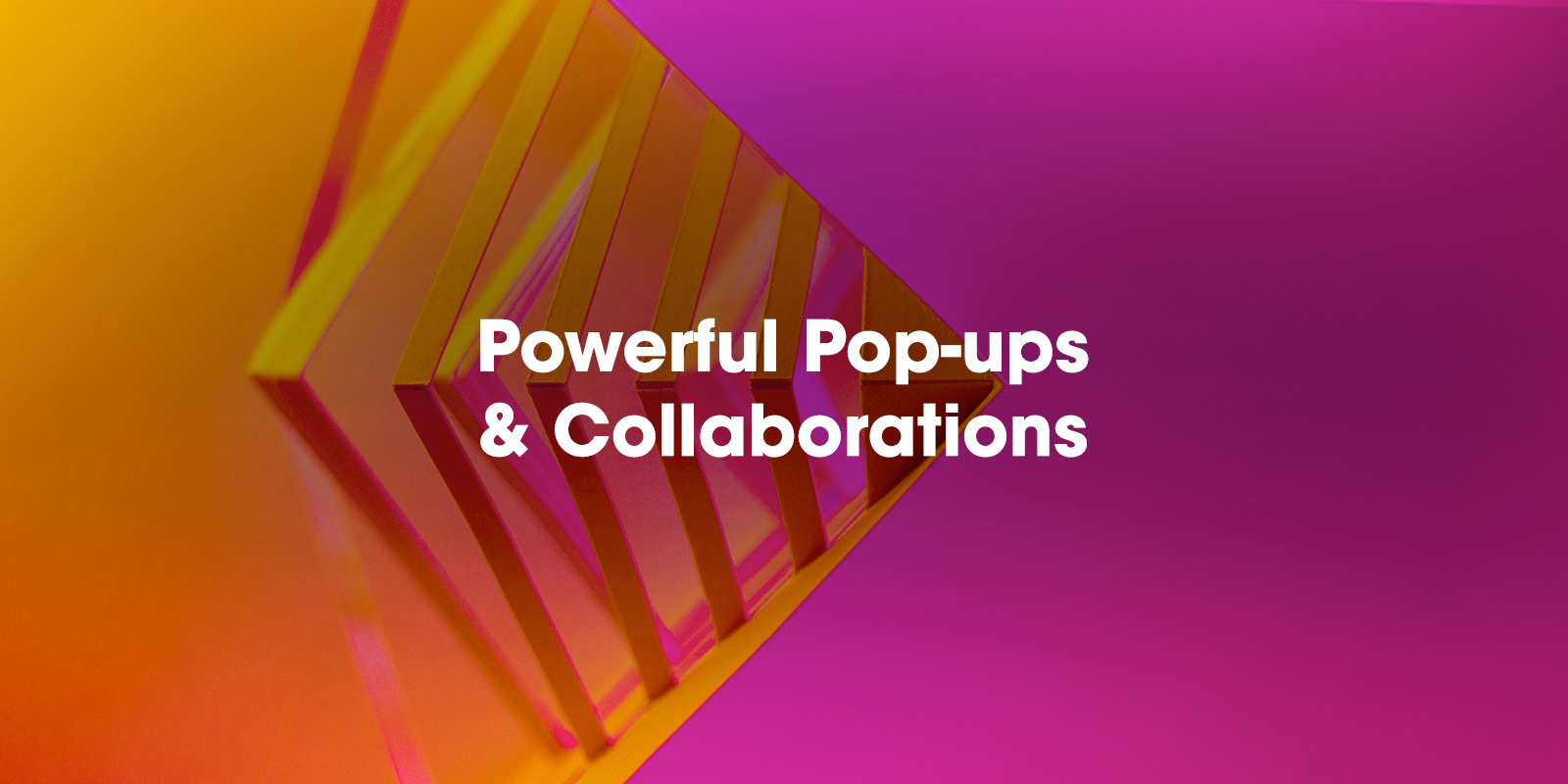 Powerful Pop-ups
09/02/2023
Brands spend a lot of time gathering customer and industry feedback and trying to use that information to turn it into a successful campaign. Pop-ups and pop events are an effective alternative way for companies of all sizes to catch the attention of consumers and allow brand identity to be showcased in a physical and authentic way.
Pop-ups have been around for years however, they are becoming more popular and increasingly creative. They allow consumers to fully experience a brand in an immersive way using all of their senses.
What are pop up events?
Pop-up events are temporary retail spaces that give brands an opportunity to sell their products in an environment that is completely designed and controlled by them. 
This temporary element to pop-up events means they can offer a relatively low-cost and low-commitment way for brands to take creative risks, generate enthusiasm and introduce their brand to a new audience. 
Pop-ups worth talking about:
We took some time to do a deep dive on pop-up concepts to see what brands have been 
coming up with over the years. Take a look below at what we found:
Louis Vuitton X Yayoi Kusama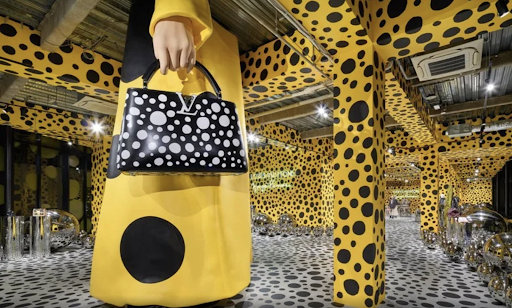 (Pics from: here)
After 10 years since their first collaboration, Louis Vuitton X Yayoi Kusama are back with their second creative masterpiece. With inspiration from Kusama's signature 'Infinity Mirror Rooms' – this creation displays art destinations that layer metallic orbs, lighting and enormous sculptures of the artist across mirrored walls and floors. This imaging has created lots of traction for Louis Vuitton as a brand and this pop-up portrays Louis Vuittons brand identity as being in a World of its Own.

LEGO X-WING – Times Square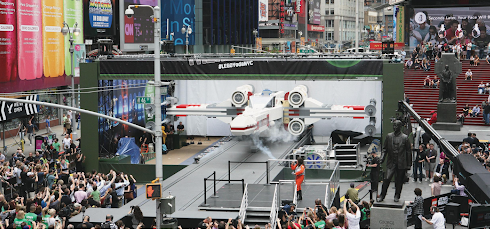 (Pics from: here)
This pop-up launched in 2013 and was built to celebrate the Star Wars X-Wing LEGO kit release. It stood in Times Square for three days and continues to live on at the LEGOLAND California Resort. To this day, it is still the largest LEGO model in history, taking 32 "master builders" and 17,336 hours to construct. This pop-up event brought the media attention LEGO was looking for, as well as creating unparalleled consumer excitement.

Dolce & Gabbana Travelling Pop-up Shop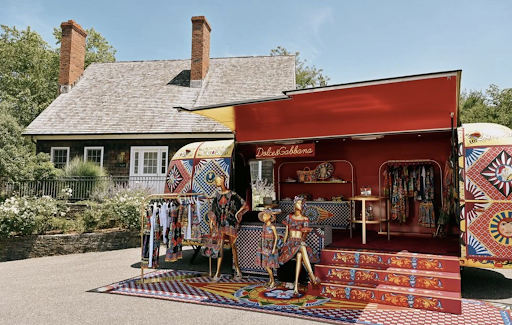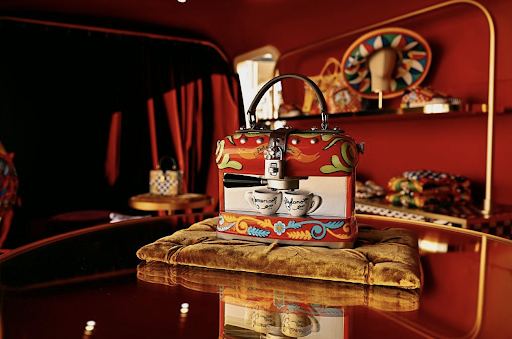 (Pics from: here)
In the Summer of 2021 Dolce & Gabbana took to The Hamptons to stage a temporary travelling pop-up. Their Sicilian Cart was a modern twist on their iconic symbols of tradition, history and colour. This vibrant cart honoured the roots of Dolce & Gabbana providing a refreshing spin on high end retail as we know it. Visits were available by appointment with a range of accessories and ready-to-wear collections available for purchase. However, this cart not only had Dolce & Gabbana products to sell, it also offered a range of spectacular experiences and activities honouring true Italian Hospitality.
Collaboration of the week:
Just last week a Nike X Tiffany & Co. collaboration was confirmed by both companies with a post to their instagram feed. The collaboration has received a lot of online attention with over 1.4 million likes on Instagram in just 3 days! However, the initial trainer release has received mixed reviews with many people disappointed with the Nike Air Force release as they expected much more from this 'legendary pair'. Perhaps they have some more ideas in the pipeline? We will have to wait and see.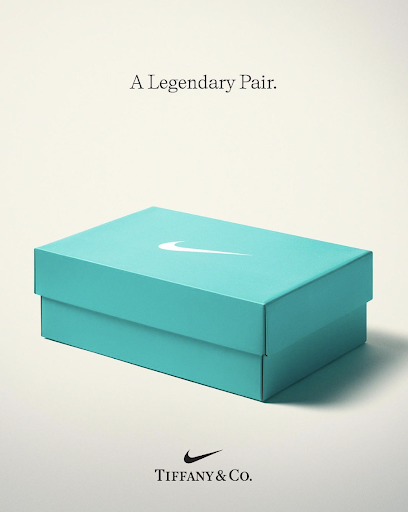 (Pics from: here)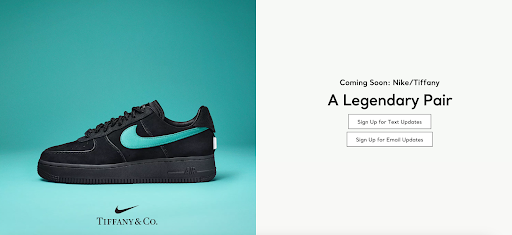 (Pics from: here)
Author Info