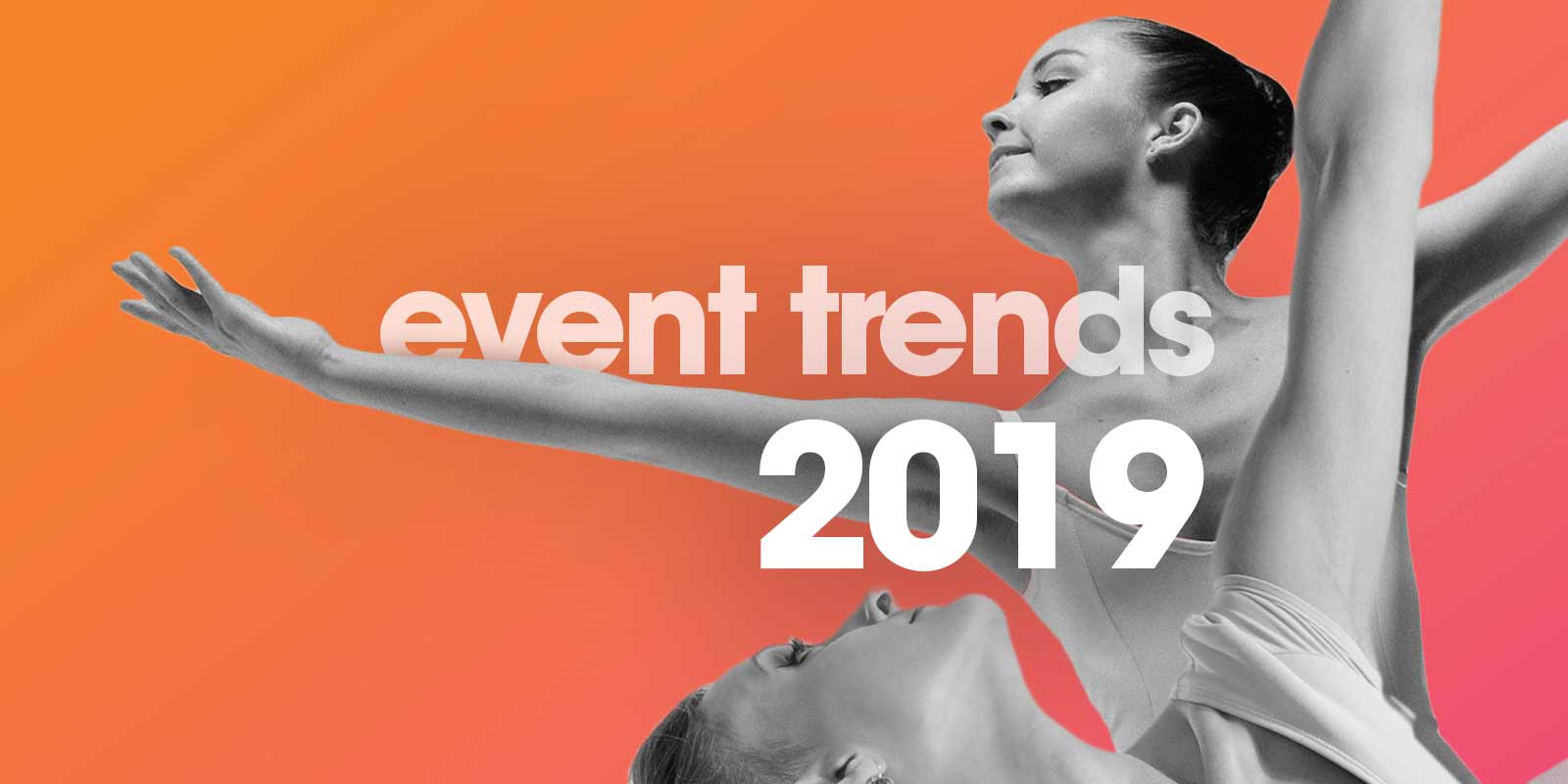 Event Trends 2019
08/01/2019
Our ever-changing industry requires diligent evaluation and research on event trends and hot topics in order to stay fresh, and deliver unique events to our clients.
As we jump into the new year, we've summed up what we believe are the most relevant and unique event trends in 2019.
Story-telling
We know that story-telling style presentations done in quick succinct formats became the industry standard in 2018. But where events fall short is telling a great story before the event takes place. Utilising content marketing and telling the story of the event will encourage higher registration rates, which can lead to increased sponsorship opportunities, and higher revenues for the client. Your event programs need to clearly use content design to give purpose to each state of the attendee experience, from your website design to the thank-you email at the end of the event: the message needs to resonate with your potential attendees.
Blockchain Events
When managing registration security and demand, blockchain model can be very powerful and disruptive to your events. Blockchain can make your transactions more secure by decentralizing them, reducing your risk of breach. Blockchain can also kill scalping tickets as pricing cannot be altered. It also can handle large ticket demand more conveniently, creating a better attendee experience from the start.
Panel Seating
Sleek, simple stage sets were on-trend for 2018, but for 2019 we're improving on where some of those sets fell short. Low couches can be difficult for speakers to get in and out of and have speakers sitting too low for front row audience members to see. High stools can create an uncomfortable balancing act for your panel members, or create some modesty issues. Event managers should create a diversity policy when it comes to seating, taking into consideration all types and addresses seating in panels as a part of it. An easy way to implement this is to inform speakers in advance of the planned conference set so they can dress accordingly, or inform you of any special requests. For onsite solutions, add additional non-transparent table or cube to your order to have in the instance a speaker would like something there to protect their modesty.
Passive Engagement
Another possible event trend in 2019 would be passive engagement technologies. Events can be fast-paced and spending 2-3 minutes in any particular session or area can feel like hours. In order to aid your attendees in a seamless experience, we recommending bringing in passive engagement technologies. Things like RFID scanners, or beacon technology are great ways to keep your attendees informed and engaged with minimal effort on their behalf, elevating the attendee experience.   
Author Info