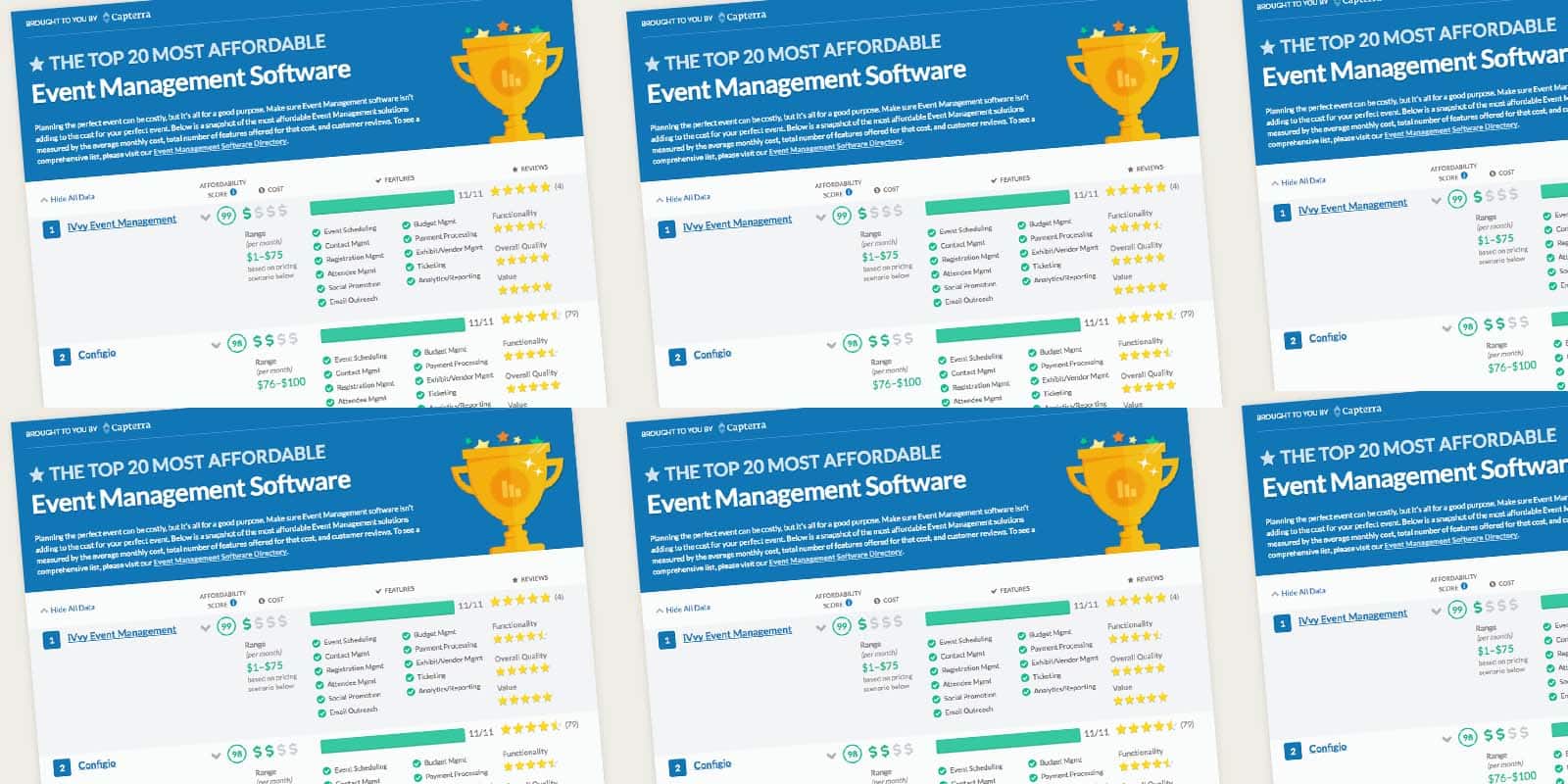 Technological Change
04/09/2014
Implementing Technological Change in Event Management Companies
Technological Change
Technological change can have numerous positive effects on your Event Management Company. Technology can make different tasks easier, lead to more efficient time-management and generally modernize your company and of course keep it relevant. However, as with every decision, there are some potential problems. Migrating to a new technology poses a risk. Online applications can fail due to poor internet connection or server failure. Software can crash due to software bugs and the smallest flaw in development could cause the whole system to crash, not to mention the potential problems with staff integrating the new software.
With that being said, there are some steps you can take to minimize the risk involved which will allow your event management company to enjoy and embrace new technology.
Research Various Suppliers and Supplier Background
Make sure you use a trusted and knowledgeable supplier. Experienced suppliers with a proven track record are preferable. A good reputation goes a long way. Ask around, have other Event Management Companies in Dublin or Ireland used this technology before, how did they find the supplier? Ask the supplier about the software. They will/should be able to offer advice on how best to implement and use the technology for your Event Management Company. Remember suppliers should be experts on their products so expect nothing less.
Don't Rush
Do not rush into anything. Give time to research the different technologies available, how they should be implemented and tested. It is important not only to research the technologies, but also how they could or would be integrated into your Event Management company. Some software only works as part of a package of programmes. Be sure to test, test and re-test these technologies to ease the transition between old and new systems and optimize safety. The most expensive option is not necessarily the best!
Research back up and support
It is important to ensure your supplier offers comprehensive customer service. Support for emergencies is vital, you can never be too safe. Customer service support can be the difference between a major meltdown and simple phone call. Efficient system back up and data retrieval is also an integral aspect of customer service. How quick can the supplier have the reboot the system after a crash?
Minimize Change
Some changes to software are inevitable, however it is good practice to try and keep changes to a minimum. Too much customization not only adds cost, but also can affect the stability and safety of the software. Individual custom programming can create more problems later on. If the software needs to be changed that much, is it the right technology for your Event Management company?
Conclusion
It is important to keep moving forward to stay relevant and modern. Remember to constantly review the systems and technologies in place, even if they are working fine. When choosing new software, it is important to weigh up the risk involved, anticipated improvement and of course, the cost. Follow these guidelines and make an informed decision on what technology suits your Event Management Company best.
Remember, progress is impossible without change!
Find out more about Grooveyard Conference and Event Management Company's event services including, event management, conference management, themed events, brand activation, destination management, event pr and media and team building.
Author Info