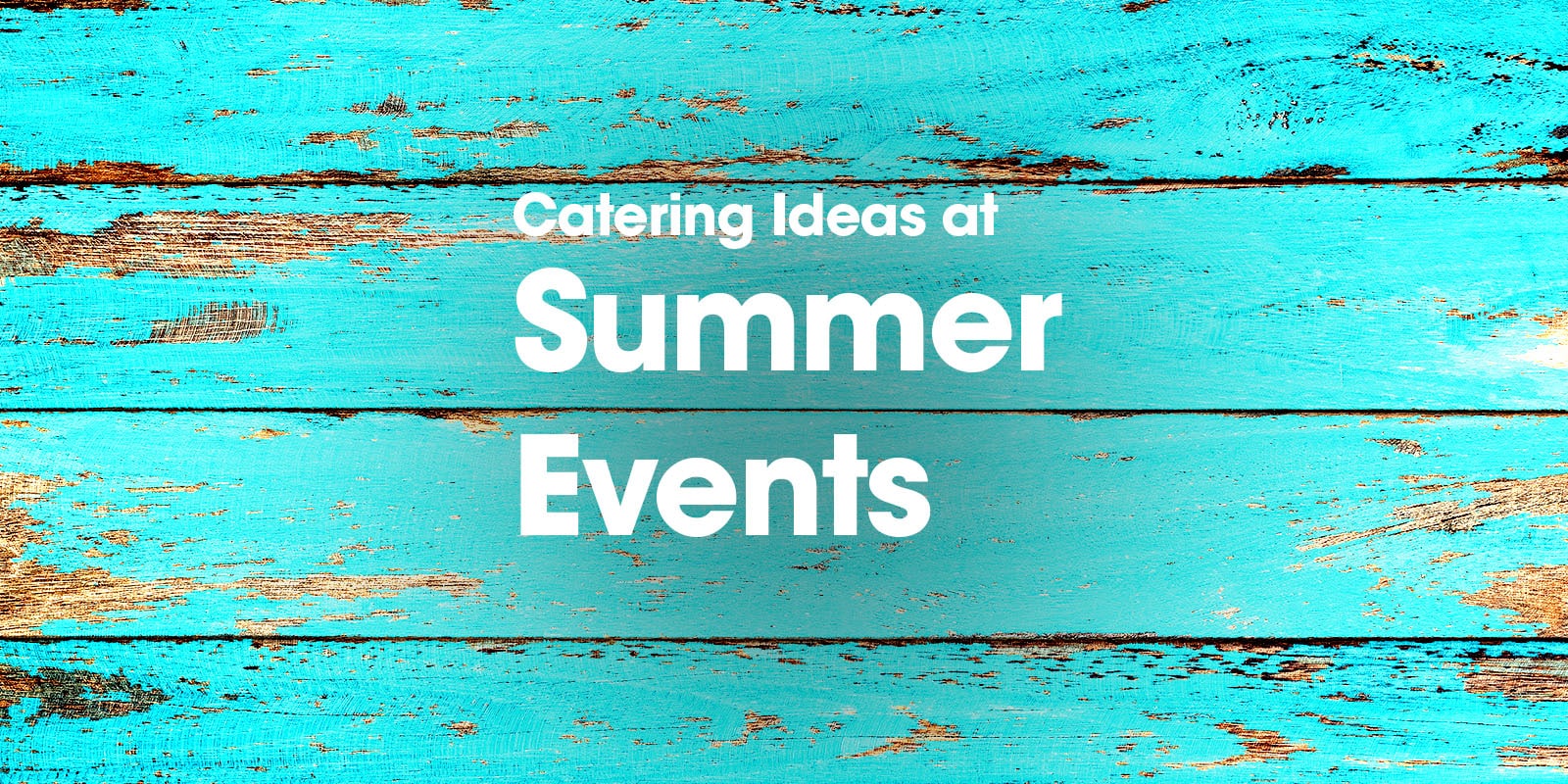 Catering Ideas at Summer Events
12/07/2019
Your choice of catering can make or break your event. Majority of people consider food to be one of the most important factors for a successful event, making it a serious consideration in the planning stages. Whether you are planning a formal corporate event or a casual outdoor summer event, the catering choices you make should complement the theme, while also balancing the needs and desires of the attendees. Your goal is to create the best possible experience for your attendees, so to help you we have come up with some unique summer event catering ideas for you to consider when planning your next event. 
Food Trucks 
Food trucks have been on the rise for some time now and are a popular choice for outdoor summer events. They are a trendy mobile food option that adds a relaxed festival feel to your event. Food trucks are a great choice as there is a wide variety of food options available, they can be located anywhere, people just can't get enough of them!
Gluten-free & Vegan options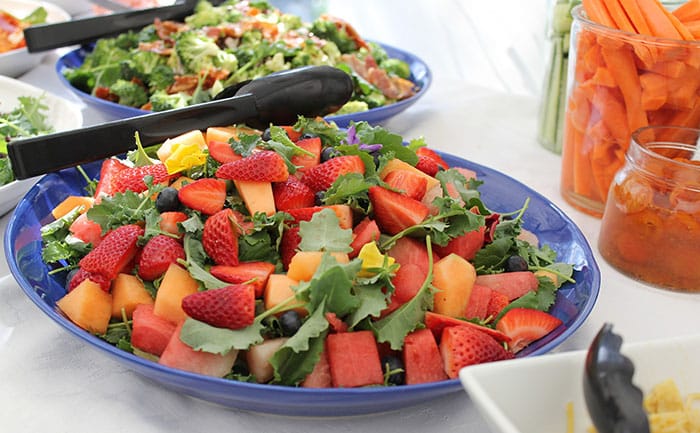 An increased amount of people are choosing a plant-based diet for health, environmental and personal reasons. Offering vegan and vegetarian options at your event is a very nice way to show your attendees that you recognise and support their individual choices. 
You should also consider serving gluten-free options at your event for those who are following a gluten-free diet. Serving low-carb and no-carb options will also appeal to those health-conscious attendees who aim to avoid bread! 
Smoothie Bowl Bar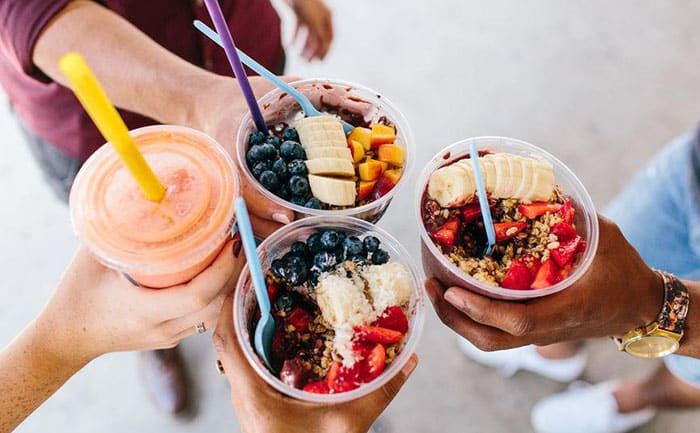 Smoothie bowls are a healthy and refreshing option for an outdoor event on a sunny summers day. They are an amazing way to add some colour to any summer event. There is a wide range of toppings that can be added to suit each individual taste, including a variety of fruits, coconut nibs, nuts and superfoods like acai, chia and hemp seeds. These are also a great vegan option when made with almond or coconut milk to replace traditional dairy milk. 
Rolled Ice Cream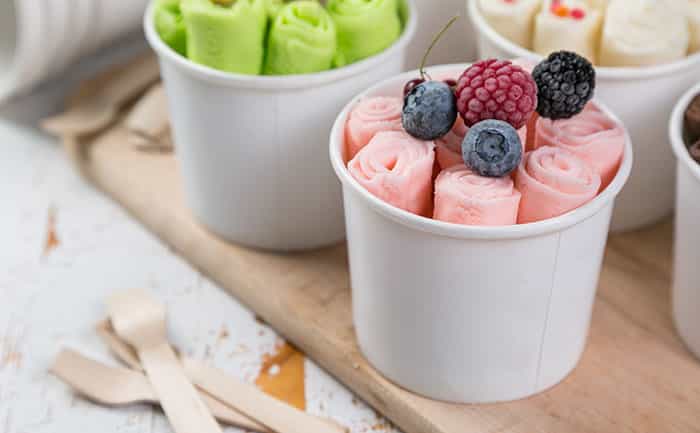 Rolled ice-cream is a recent phenomenon that has taken the event scene by storm! With the variety of flavour combinations and toppings, there is sure to be something to suit everyone. This highly instagrammable treat is sure to be a hit with your attendees! 
Popcorn bar
Carnival style popcorn is a wonderful treat for any occasion, and brings the classic feel of a funfair to your event.  Popcorn can be garnished with a wide variety of sweet and savoury toppings to suit everyone's taste such as parmesan cheese, bacon, chocolate, marshmallows and of course, caramel. Not only does this taste great, but it looks great too! 
Author Info