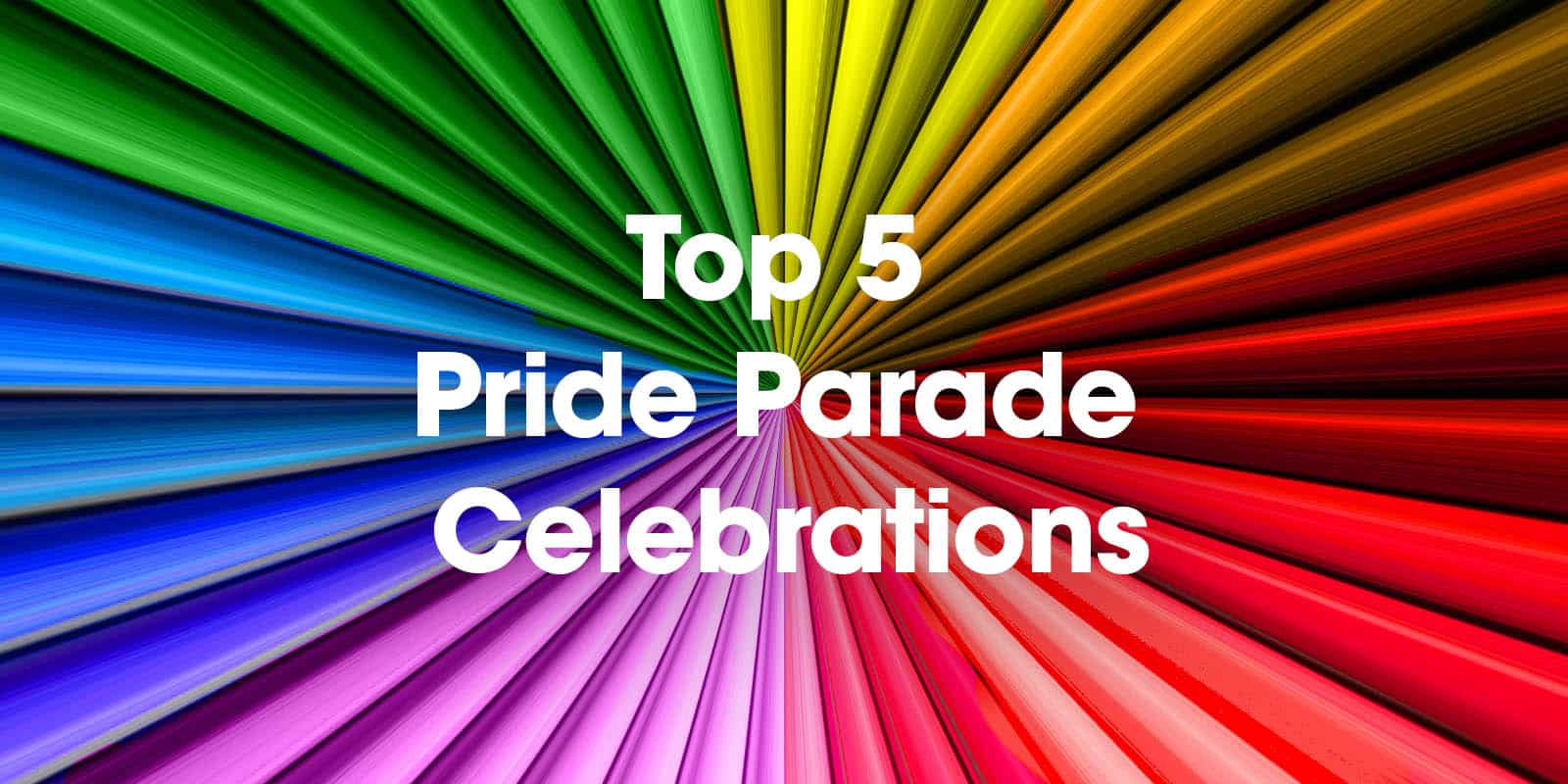 Top 5 Pride Parade Celebrations
28/06/2019
Pride Month is currently celebrated each year in the month of June to honour the 1969 Stonewall Uprising in Manhattan. The uprising helped catalyse the modern movement for lesbian, gay, bisexual, transgender, questioning, intersex and asexual rights (LGBTQIA) globally. June 2019 serves as the 50th anniversary of the Stonewall Uprising, and cities across the globe are gearing up an annual pride parade and other Pride events to celebrate civil rights victories won, push for greater equality and party down with friends.
Here are 5 of the world's largest Pride month celebrations:
EuroPride 2019; Vienna, Austria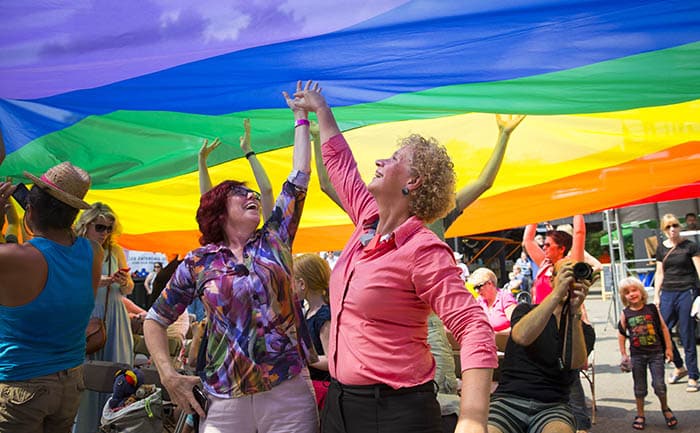 Events for EuroPride include a parade, a fun-run, two Pride Villages (featuring food & beverage stands and performances from local and international acts), and a 2-day conference. All events are under the umbrella theme of "Together & Proud".
Stonewall50; New York City, USA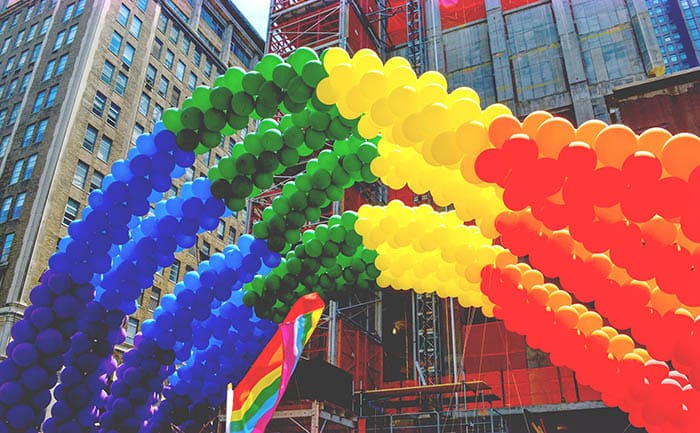 Always a major Pride destination, the Big Apple will become an even bigger global draw this year as the site of the first US-based WorldPride with 50+ events over a span of 30 days, from June 1 to June 30, 2019, dubbed `Stonewall50". With over 3 million anticipated attendees, there are scores of rallies, lectures, and parties for guests to participate.
Pride Parade; Taipei, Taiwan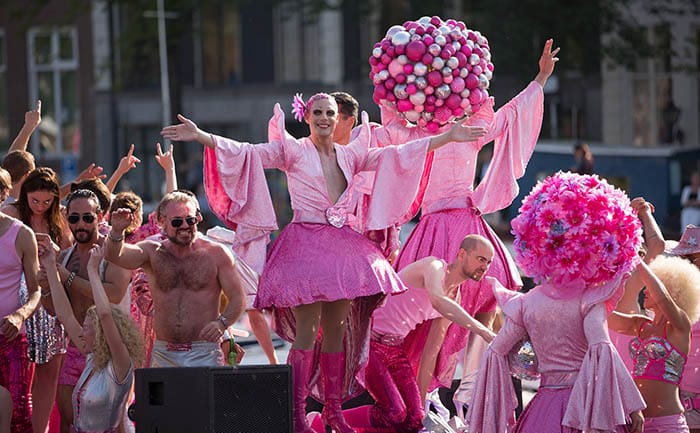 Although celebrated in October, Taipei's parade is the largest annual Pride event in Asia. In contrast with more regulated marches like in NYC, Taipei's Parade skips the barricades, allowing easy intermingling between marchers and spectators, many of whom also walk the two-hour loop that takes revellers through the city before circling back to the starting point. A "Pride Village" also opens on Kaidagelan Boulevard where spectators can visit stalls highlighting gay non-profits and other organizations as well as the main stage for performers and local celebrities.
Pride Amsterdam; Amsterdam, Netherlands
Main events include the July 27 Pride Walk and Pride Park which, following the Walk, turns Vondelpark into an "Open Air Theatre" with performances, sports, games and a rainbow market selling pride merch and offering information from a variety of organizations, as well as activities for young people. Other Pride programming includes art, theatre, film, debate and sports events as well as multiple street parties that rage throughout the city, creating a festive spirit that some have likened to a "mini Mardi Gras."
Gay Pride Parade; Sao Paolo, Brazil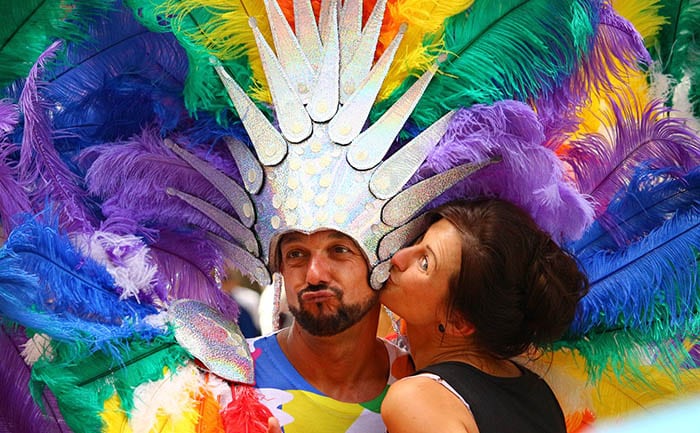 The São Paulo Gay Pride Parade in early June attracts more than three million attendees, making it the largest gay pride celebration in the world. Featuring themed floats decorated with festive dancers and pulsing music, São Paulo's pride parade takes over the entire city. The parade route extends 2.5 miles throughout the city centre, providing ample spots to take in the sights.
With events happening in major cities across the globe, be sure to check out your local Pride events this month!
Author Info