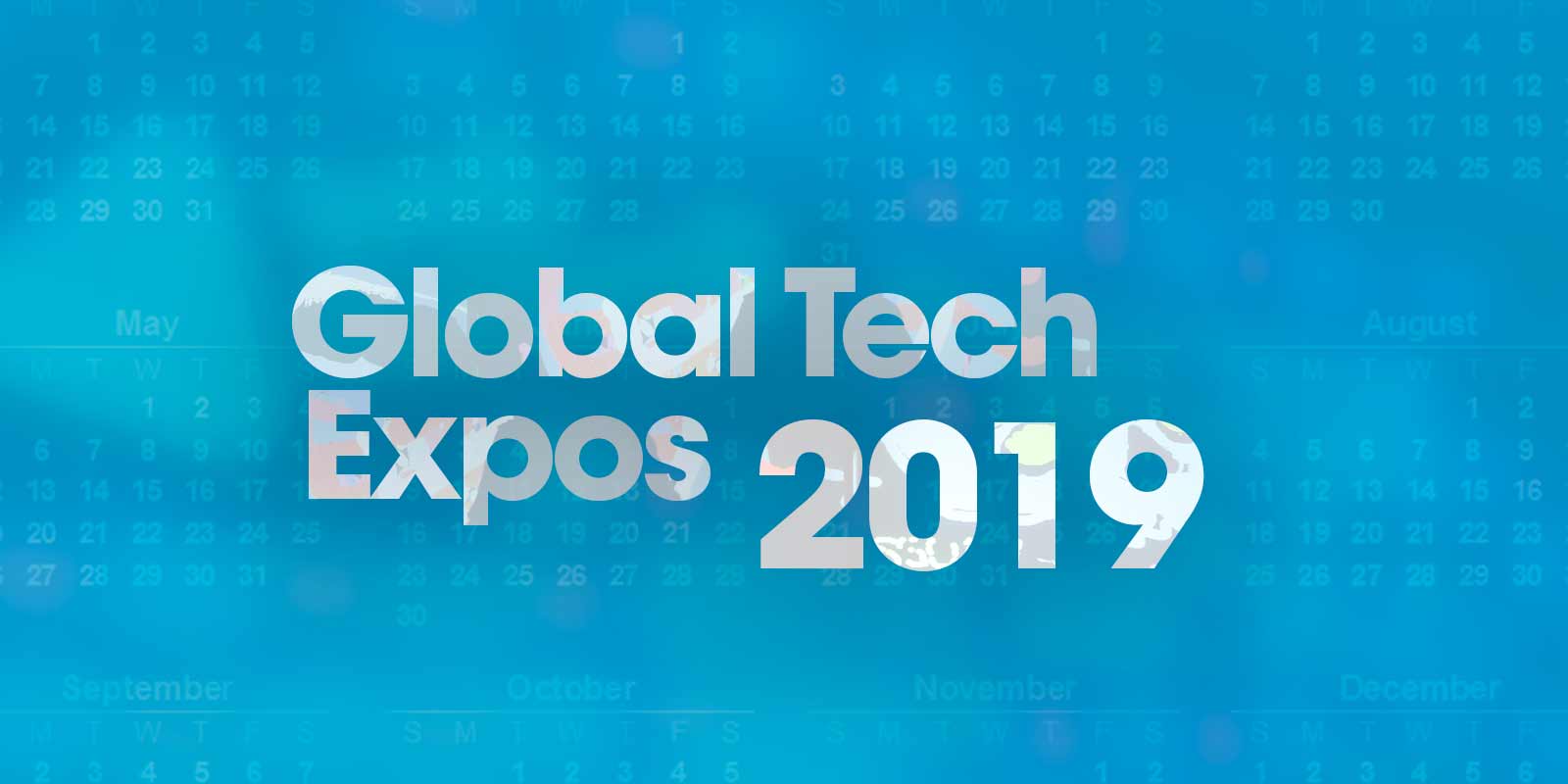 Global Tech Expos 2019
11/01/2019
Tech Exhibitions are important for event management companies as they help businesses to up-skill and keep up to date with global trends. Let's take a look at some of the world's best technology exhibitions taking place in 2019 to help and plan your next business trip.
Mobile World Congress 2019 – February 26th – March 1st – Barcelona
One of the largest mobile events in the world this congress brings together over 2,400 leading innovative and technological companies.
This event invites attendees to explore the trends within the industry through a conference led programme.
China Information Technology Expo 2019 – April 9th – 11th – Shenzhen
This event epitomizes this information generation. Being one of the biggest electronic information shows in Asia, this expo presents technologies from the entire electronic information industry chain. Taking place this year in the very fitting, Shenzhen.
Experiential Marketing Summit 2019 – May 14th – 16th – San Francisco
You will be touching shoulders with the heads of experiential marketing from companies such as Uber, Samsung and Under Armour. This summit which brings together over 1,800 marketing professions invites you to take a look at and analyse some of the emerging trends within the experiential market.  A fantastic way to learn from leading professionals in the sector.
Rise 2019 – July 8th– 11th – Hong Kong
The creators behind Web Summit, if it is anything like the mass success of this then it is an expo surely not to be missed. Staff from the worlds' biggest companies will come together to talk about their knowledge and experiences. The biggest networking opportunity this year.
IMEX America 2019 – September 10th – 12th – Las Vegas
Perfect for event planners. This event delves into the varied realm of professional events, seminars, conferences and seminars. A great way to get global insight, with sessions hosted by the PCMA Business School and the Associate Leadership Forum.
Gitex 2019 – October 6th– 10th – Dubai
An annual large scale event, Gitex is one week long with over 147,00 attendees and 4,500 exhibitors. A 'hub' for technology as described by its producers. This event looks and examines sectors such as VR, AR, Robotics and more!
Web Summit 2019 – November 4th – 7th – Lisbon
And of course, we cannot forget the Web Summit. One of the world's leading technology conferences in the world, Wed Summit invites the technology community together to share ideas to spark trends and simply, create and expand on ideas old and new.
Author Info