Multi-sensory events
It is often thought that when we visually observe something at events, we are able to create lasting memories; if this were true then we probably wouldn't take as many photographs as we do. In fact, studies show that one of the most powerful senses is our sense of smell. Our bodies contain several hundreds of receptors for smell which is far greater in comparison to the number of receptors for senses such as sight and touch.  The power of scent is truly remarkable and even more so when you look at the statistics. A person can normally only recall 50% of what they visually take in after a period of three months while we can actually remember around 65% of what we smell even after the passing of an entire year. the result of all of this? Multi-sensory events. 
Question: How is this relevant to today's event planner? Answer: Engaging the senses at events is everything!  As Event Professionals if we tap into the science of senses, we can increase engagement and create lasting impressions on our attendees. Let's face it, everyone wants to walk away from an event feeling as if they have had a positive return on investment, whether it be knowledge gained, relationships built, or an unforgettable experience.
In order to delve deeper, we have been looking into the existence of a science behind the senses in order to see if that 'science' can be applied to the science behind events. Clued in event managers can tap into this science to create a high impact, multi-sensory event that is sure to engage attendees on all levels. Triggering the senses stimulates a new way of thinking, feeling and behaving. Thinking about the senses helps us to think about the attendee experience and how a multisensory approach to planning can amplify the impact we can create.
Here's our short list of multi-sensory events from around the globe that definitely got us imagining bigger and better things…
1. Play – Visual Soundscape for Sonos Sound System
Bringing to life the tag line of Sonos', Fill Your Home with Music, the US based company, http://fakelove.tv/, created an experiential installation by constructing custom algorithms which transcribed audios into visuals. As users walked around the event space, they engaged with the Sonos system through wireless control. They could choose from different music tracks which were displayed in colour washes and animations around the room through the use of projection mapping. Multiple senses were engaged in this activation such as that of sight, sound, and touch.
2. LinkedIn's Talent Connect – London Experience: The Power of Immersion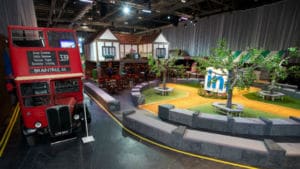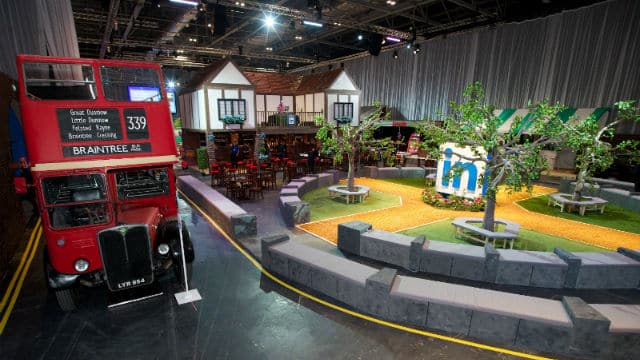 The aim of LinkedIn's Flagship event in Europe, Talent Connect – London Experience, was to offer a multisensory experience to 1,500 of their key clients, bringing together talent acquisition and HR leaders from all over the world. Their objective was to have attendees walk away with a better sense of connection and an eagerness to transform the industry.
The event was held in the ExCeL London. The event space was transformed into a model street in the middle of the city, complete with to-scale buildings of pubs, shops, with a park, an open-top double-decker bus, and London taxi cabs. Mock homes which served as meeting rooms on the inside. All of the event halls were fashioned to fit the London Experience theme. Throughout the day, training sessions were held in the event halls while by night, a party atmosphere was created mimicking a night out in London. The event managed to engage all of the senses by incorporating the sounds, smells, sights of the streets of London.
Microsoft's Launch of Microsoft 8 – Making Metaphors for Speed
https://www.youtube.com/watch?v=DPBQT4OWI_g
For this activation, Microsoft decided to turn the metaphor of the fast speed of the 'OS' Microsoft 8 system into a physical movement. Microsoft created a giant slide inside the Bluewater shopping centre so customers could take an exhilarating ride down between floors providing a fun alternative to the stairs. As shoppers glided down the slide they had their photo taken which was then displayed over LED screens around the mall and printed as a take home as a souvenir. This launch in particular engaged with the sense of touch and sight, as well as offered a surprise element as customers approached the escalators.
4. Multi-sensory Dining Experiences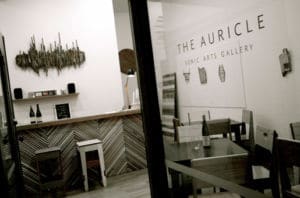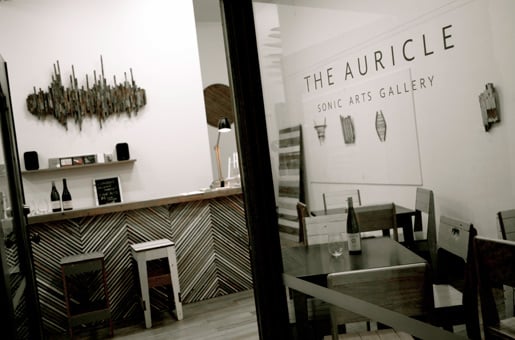 Sensation – A Multi-sensory Dining Experience
Chef Alex Davies, sounds artist and wine writer Jo Burzynska and visual artist, Toshi Endo joined together in Christchurch, NZ at The Auricle Sonic Arts Gallery where they combined food, sound and art to offer a multi-sensory dining experience. The seven-course meal, fixed to a different mood and theme per course, was designed to stimulate all the senses. The aim of the project was to show that when multiple senses are engaged, the guest's enjoyment of the meal is heightened. Each guest was engaged through a combination of aroma, flavors, colors, textures, and the sounds of specifically composed music and live visuals.
The Auricle Sonic Arts Gallery, pictured below, was the first venue in the world to open up a wine and sound bar.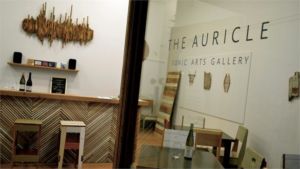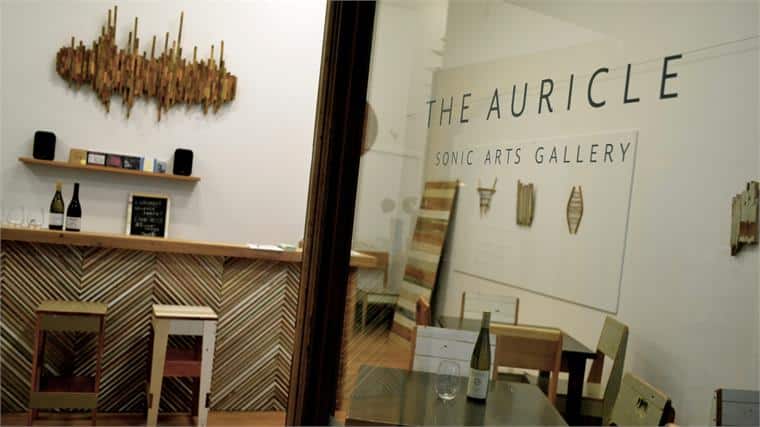 5. Stella Artois Sensorium Experience   – A Multisensory Dining Experience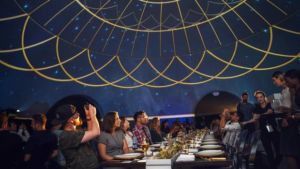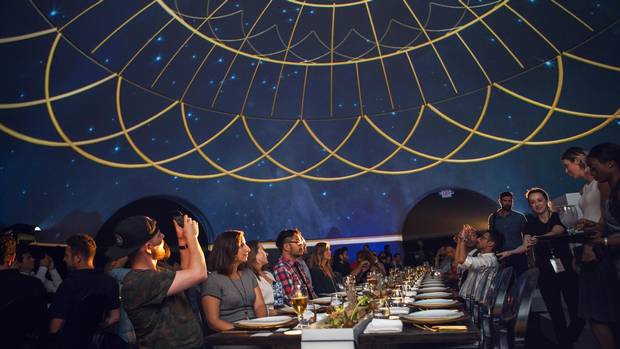 Stella Artois activated inside a visually spectacular dome in Toronto. Inside the dome, guests were treated to a 5 course meal, each accompanied by a chalice of Stella Artois beer. The traditional dining experience was flipped in a way that aimed to stimulate the senses and challenge attendees' sense of taste, sight, smell, sound and touch. Image projections appeared inside the dome, music was synced to rigged tables, the soup danced in time with a drum solo. Aromas were infused into the dome to act as triggers for memory and emotion amongst the guests. Sensory experts were brought in to host the night, each one taking control of a course and providing guests with various layers of engagement. Among the sensory experts were, Richie Farina, a well known Chef who is known for his flair and focus on locally sourced ingredients; as well as Nyles Miszczyk, a Musician and Record Producer who added original compositions covering multiple genres to be enjoyed throughout the night.
Stella Artois managed to engage all five senses through careful balance and provided a memorable experience for their guests. Over the running of the Sensorium, there were 2,300 people who had participated however it was the world of mouth and social amplification spread from the guests' experience which gave the activation traction.
Author Info