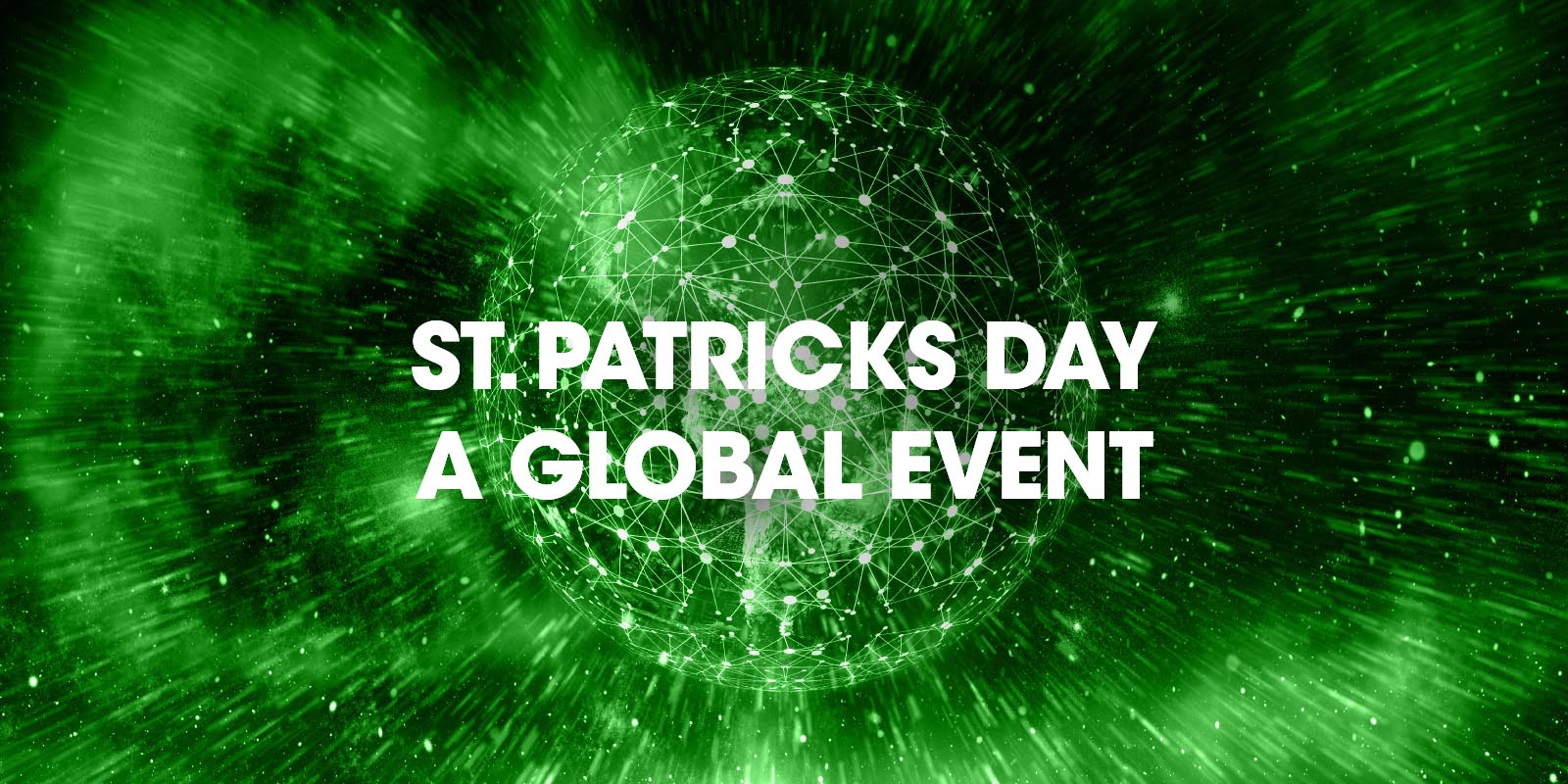 St. Patrick's Day: A Global Event
15/03/2019
It's safe to say that when the event of the 17th of March rolls around each year, everyone's a little bit Irish, regardless of your heritage. Having run one of Ireland's biggest and best St Patrick's Day events for the past 5 years, and in the spirit of all things green white and gold, we decided to take a look at some of the largest global celebrations happening this weekend.
New York City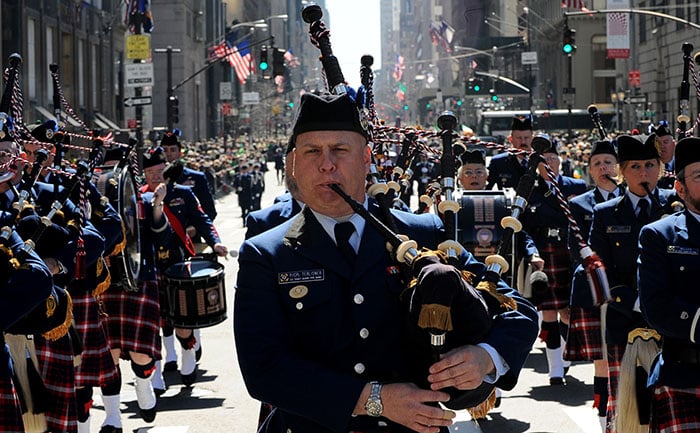 The world's largest St Patrick's Day parade takes place along 5th Avenue, New York City, where over two million spectators gather each year. Multiple events take place across the city including pub crawls, live music sessions and workshops. Ireland is also the only country in the world to have its own day at the New York Stock Exchange.
Montserrat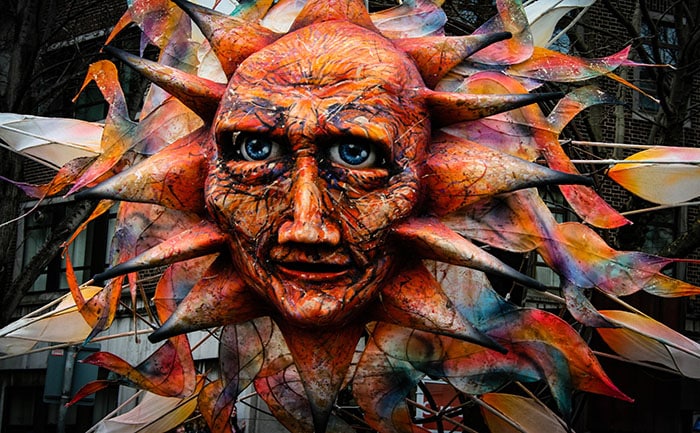 This Caribbean island is the only country outside of Ireland that celebrates St Patrick's Day as a national holiday. Known as the 'Emerald Isle of the Caribbean', Irish history in Montserrat is still evident today, with visitors receiving a shamrock shaped stamp on their passports when they arrive in the airport. The annual St Patrick's Day festival is a week-long event that combines a rich mix of Irish and African heritage. Activities include the St. Patrick's hike, museum exhibitions, flower shows and a heritage feast.
Sydney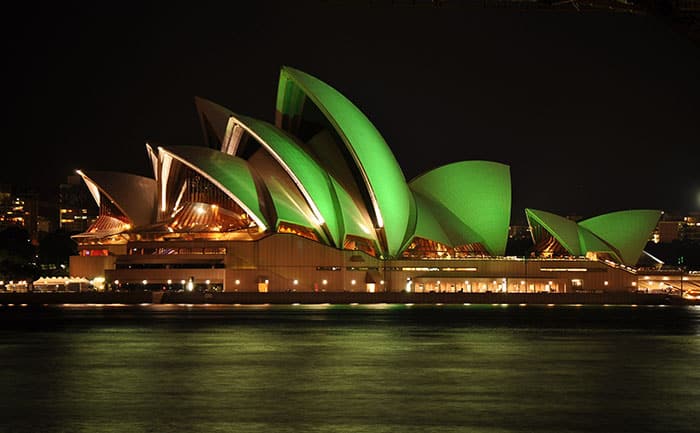 Image by Mike Young courtesy of wikicommons
The St. Patrick's Day festivities in Sydney are among the largest in the world. The parade itself is the only one outside Ireland that is sponsored by the Irish government. The Rocks are transformed into an Irish village for the festival and activities include Irish dancing displays, Irish ballad singers, Irish language sessions for children and of course, the famous Sydney Opera House turning green.
Chicago
We couldn't write about St. Patrick's day without mentioning Chicago's true commitment to the celebration by dyeing the Chicago River green every season. The idea came about in 1961 when the chairman of the parade saw green dye in the river, which at the time was used for identifying a sewage problem. Over 400,000 people gather each year to watch 45 pounds of environmentally safe vegetable dye turn the river a bright shade of green.
Dublin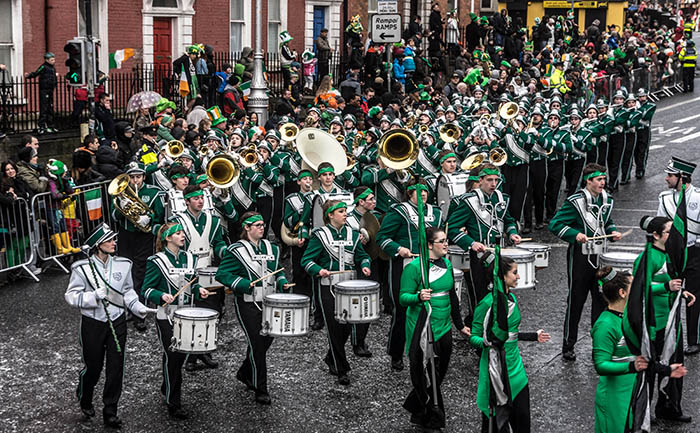 Image by William Murphy courtesy of wikicommons
This year Dublin's St. Patrick's Festival celebrates Ireland's rich heritage of storytelling. Sponsored by Fáilte Ireland and Dublin City Council the festival attracts over 500,000 visitors from across the globe. The festival will feature spoken word, music, visual art, literature and theatre as well as the magnificent National St. Patrick's Day Parade and a three-day festival village in Merrion Square, Dublin.
Author Info