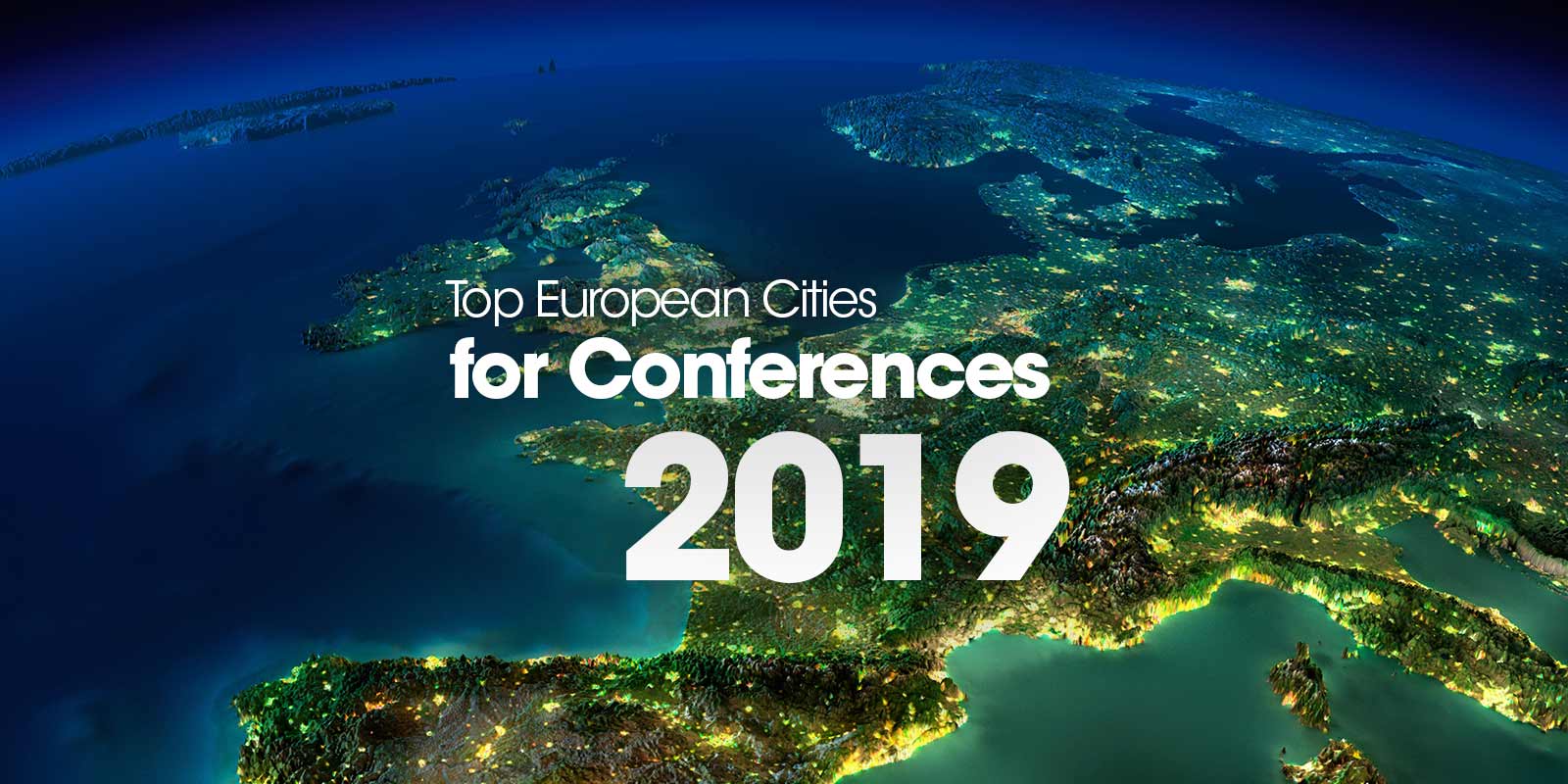 Top EU Cities for Conferences
05/02/2019
Planning a conference abroad but don't know where to start looking? Take a look at our top pick of European cities for some inspiration!
Your choice of location has the potential to determine the success of your conference – it is not a decision that should be taken lightly!  Our choice of Top European Cities for Conferences can help make your decision easier!
Budapest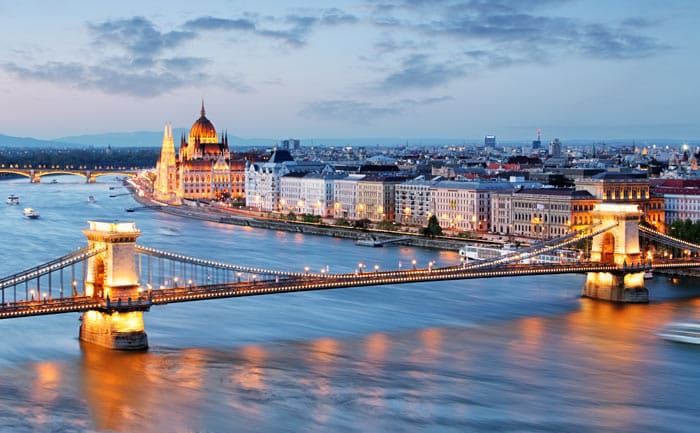 Budapest combines rich history & traditions with stunning architecture, culture & nature. This along with the favourable climate and positive cost to value ratio gives Budapest a spot on our list of top European cities to hold a conference in 2019.
Budapest boasts excellent services and professional hospitality at competitive pricing that is lower than most other major European cities. With a generous list of architectural attractions including the stunning Parliament Building, St. Stephens Basilica, Matthias Church and Buda Castle & Castle Hill, there is plenty to keep your guests entertained.
The Budapest Congress & World Trade Centre is great for larger conferences, with 4,000 square meters of exhibition space and 20 meeting rooms. For a more unique experience, check out the Hungarian National Museum, Kogart House and the Hungarian National Railway Museum.
Barcelona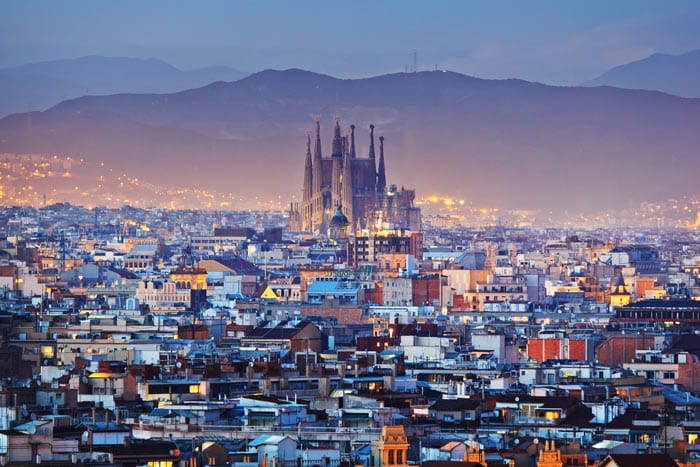 Looking for some sunshine and warmth? Look no further than the beautiful Barcelona – with an average yearly temperature of 21 degrees, sunshine 73% of the year combined with the rich culture and breath-taking architecture, Barcelona is a favourite on our list of European cities for a conference. The city has excellent infrastructure and can cater for all your dynamic, innovative and high-profile conference needs.
Some of Barcelona's most notable venues include Fira de Barcelona Gran Via and Montjuï & Barcelona International Convention Centre, accommodating conferences for up to 15,000 attendees. For a venue that is a little different, check out Hotel Arts. It is one of the most striking waterfront conference venues in Barcelona, overlooking miles of beautiful beaches with fully equipped conference & meeting rooms, catering for both small business meetings and large corporate events.
Lisbon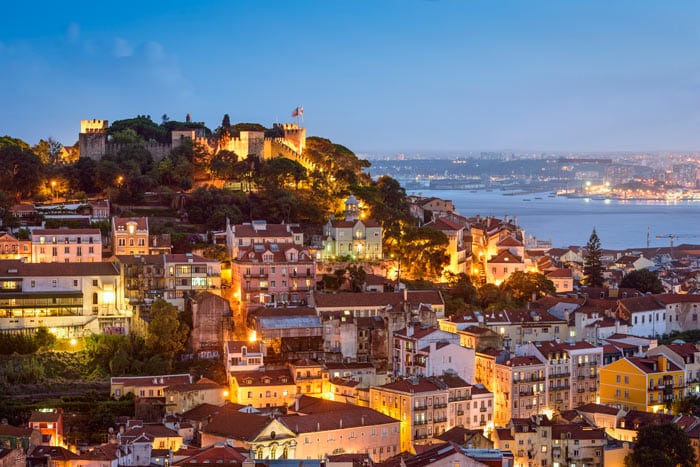 Portugal's relaxed culture and delightful weather make it a great location for a conference being held in late spring. However with the year-round mild climate, there is no bad time to visit Lisbon. As Europe's second oldest city –Lisbon is bursting with history that can be explored on the vintage trams. This along with the combination of sun, sea, beach and cuisine make it a delightful choice of location for a conference.
Our top picks of venues include the Lisboa Congress Centre and Convento do Beato for large scale events, and the Corinthia Hotel for anything in between!
Vienna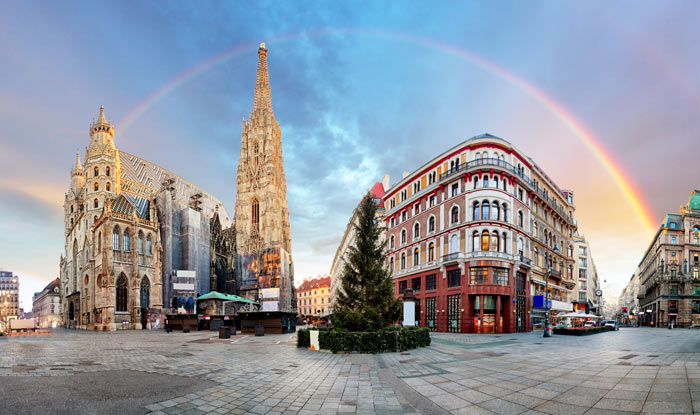 Thanks to its variety of booming industries, central European location, convenient public transport and picturesque scenery, Vienna is a very popular choice with growing businesses. There are boundless cultural and historical elements for business travellers to enjoy in this beautiful city giving it a well-earned spot in our top European cities for a conference.
Some of the popular conference venue choices for large scale events include Austria Centre Vienna & Messe Wien Exhibition & Congress Centre. If you are planning a smaller event with a more unique & intimate atmosphere, make sure to check out Haus Des Meeres – Ocean Sky & The Tiergarten ORANG.erie for an unforgettable experience.
We recommend visiting Vienna in late November or December to experience the beautiful Christmas markets filled with tasty treats, mulled wine and unique Austrian handmade souvenirs.
Milan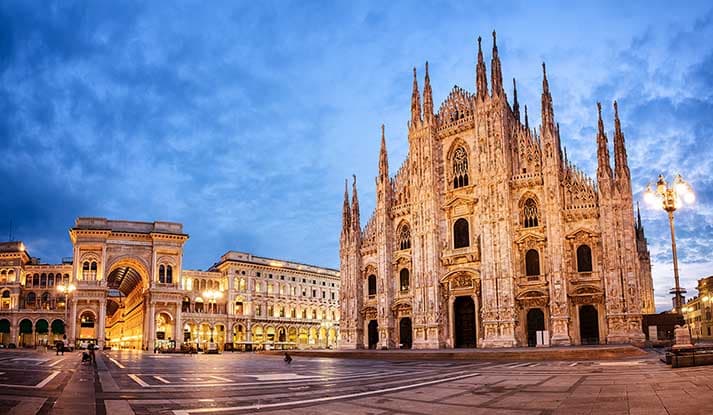 Milan is Italy's most business-driven city and is hugely attractive for innovative start-ups. It is a beautiful city at the height of style and culture and is a real treat for your attendees. From high-fashion retail therapy to museums, art and fine dining, Milan has something for everyone making it the perfect location for a conference.
Milan has a number of iconic exhibition and conference venues to cater for your event. Check out the Milano Congressi – Europe's largest venue – or the Stella Polare for a powerful impact.
Author Info