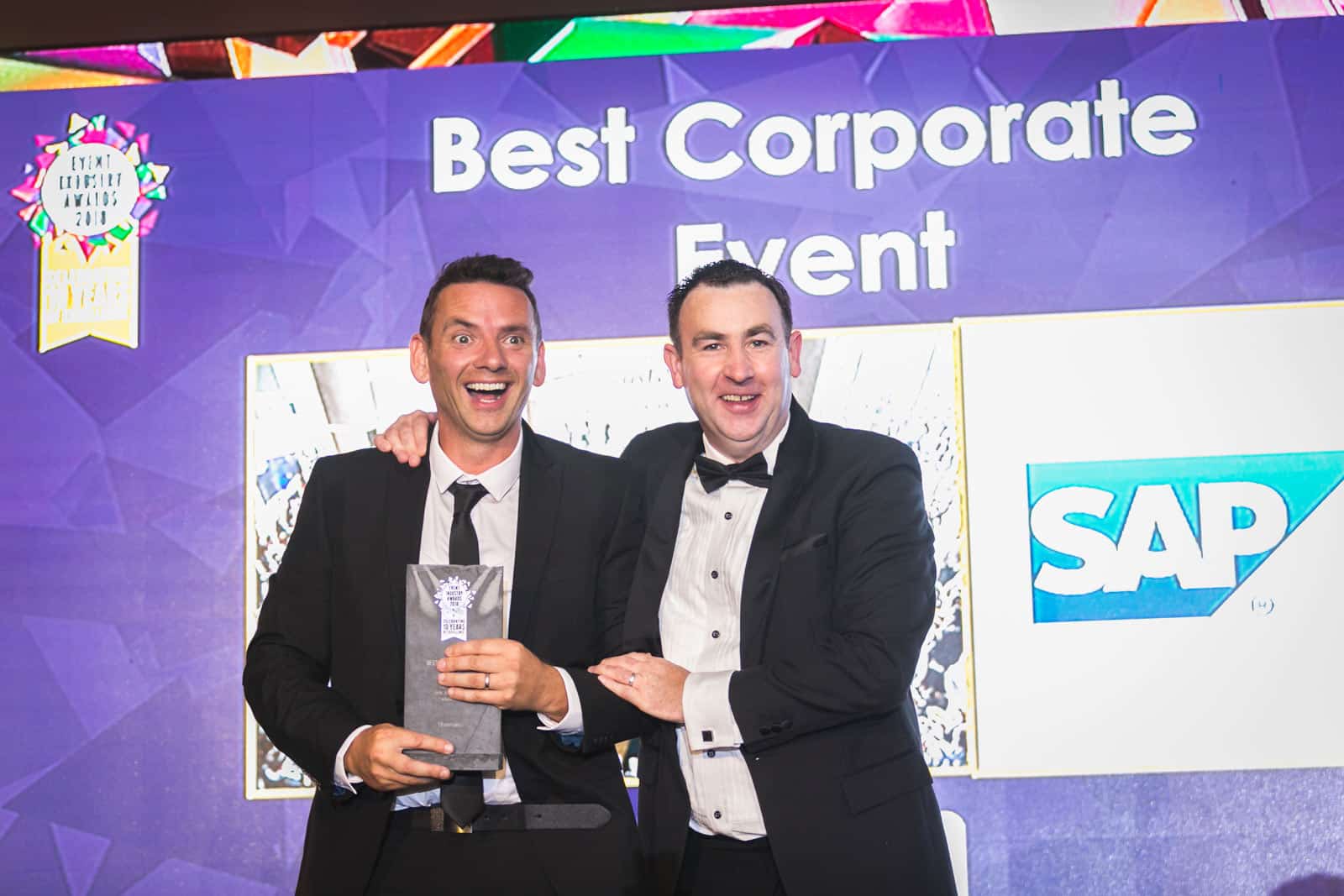 The Event Industry Awards 2018
23/07/2018
And the winner is…
'SAP United 20th Anniversary Celebration' won 'Best Corporate Event' at the Event Industry Awards 2018 on Friday. Yet another EIA award under Grooveyard's belt, so the whole team were absolutely ecstatic!
The EIA's – the Irish event industries' annual celebration of creativeness, hard work and fantastic events that unfolded over the year. The night included entertainment from Fidget Feet Aerial Dance Theatre and Rua the deception artist. A huge node to artists who have passed on, the event paid tribute to the creative and distinctive key figures in the entertainment industry that left an impactful statement on the world.
Our MD James Gavin took to the stage to accept the award. It was indeed a memorable night where the team were inspired by other creatives and got to revel in the success of the SAP event that we had so passionately worked on and organised from start to finish.
So what got us the win? Let's take a look back at the hard work that went into the 'SAP United 20th Anniversary Celebration'.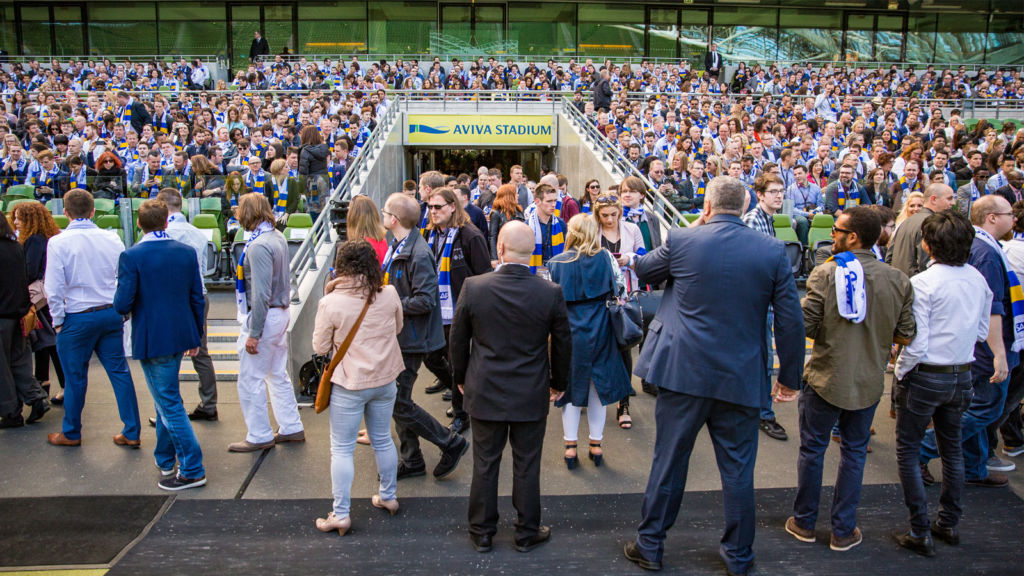 Having sourced a suitable venue to house all 2,500 potential invitees, Grooveyard designed and developed a one-of-a-kind, VIP match day experience to unite all Nationwide SAP employees. 'SAP UNITED' event was a festival style, sports-themed celebration deliberately planned to engage a wide-ranging demographic. We provided a full end to end solution for this milestone corporate event. Together with the client, we brought a truly dynamic event to life, one that was infused with SAP culture throughout. We delivered a flawless live experience and managed to obtain 80% employee engagement. For Grooveyard to receive the win was the ultimate pat on the back for all the hard work the entire team put in. The event industry awards 2018 was an amazing event in its own right. 
The overall night was a huge success, with that said we very much look forward to the 2019 Event Industry Awards awards, with hopefully some more wins!
Author Info