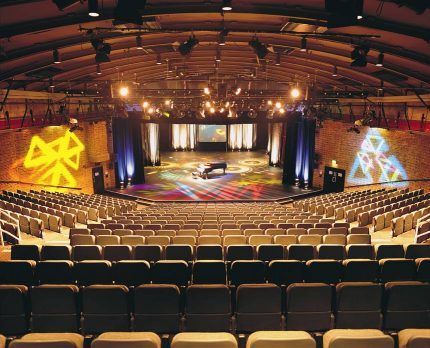 Conference Management in Ireland
A corporate event or conference represents everything your company stands for. Choosing the correct conference management company is vital to the success of your conference and your reputation. While conference management may seem like smooth sailing from a spectator point of view, it is the attention to detail that makes a great conference. Here's 3 steps to ensure you and your conference organiser roll out a powerful conference.
Theme-tastic
The theme of the conference dictates the tone for the whole event. Whether it is understated, overstated or subdued it is important to commit to a theme. From there, your conference management company should take the baton. A successful conference management company will understand the tone as it is written in the brief and will have the expertise and know how to deliver the theme in a high end manner. That is the benefit of hiring a conference organiser- while it may be in your best intentions to rollout a well themed event, an event conference organiser has the finely tuned eye that will take the conference from standard to slick.
Audience Awareness is Key
The reaction of your audience will dictate the rating of your event. It is imperative to keep your audience in mind in all stages of conference planning. Is the conference for employees of your company? If so, they already have awareness of the ins and outs of the day to day company operations. The content needs to entertain them, and tell them something that they don't know. This can be tricky. But a good conference organiser will know that the key to this is to flatter the employee and really show them how valuable their work is. If the audience are strangers to your company, this can be just as much of a challenge. You have to concisely communicate the focus and message of your company, while making it interesting and understandable to an outsider.
Location, Location, Location
Ireland is quickly climbing the ladder to become a host country to international companies. Dublin, in particular is seeing an influx of corporate events, and in particular international conferences. This does pose a challenge of conference management companies. As well as very quickly having to keep up with this conference race, we are also finding ourselves learning a lot about other cultures. We are welcoming clients from Iceland, India and Iraq. Suddenly, we are learning the best restaurants that serve the finest halal foods or ordering sarees online. Needless to say, a positive curveball. As well as broadening our knowledge, it is also broadening the Irish event management company's ability to work abroad. Onwards and upwards.
Find out more about Grooveyard Conference and Event Management Company's event services including, event management, conference management, themed events, brand activation, destination management, event pr and media and team building.
Author Info