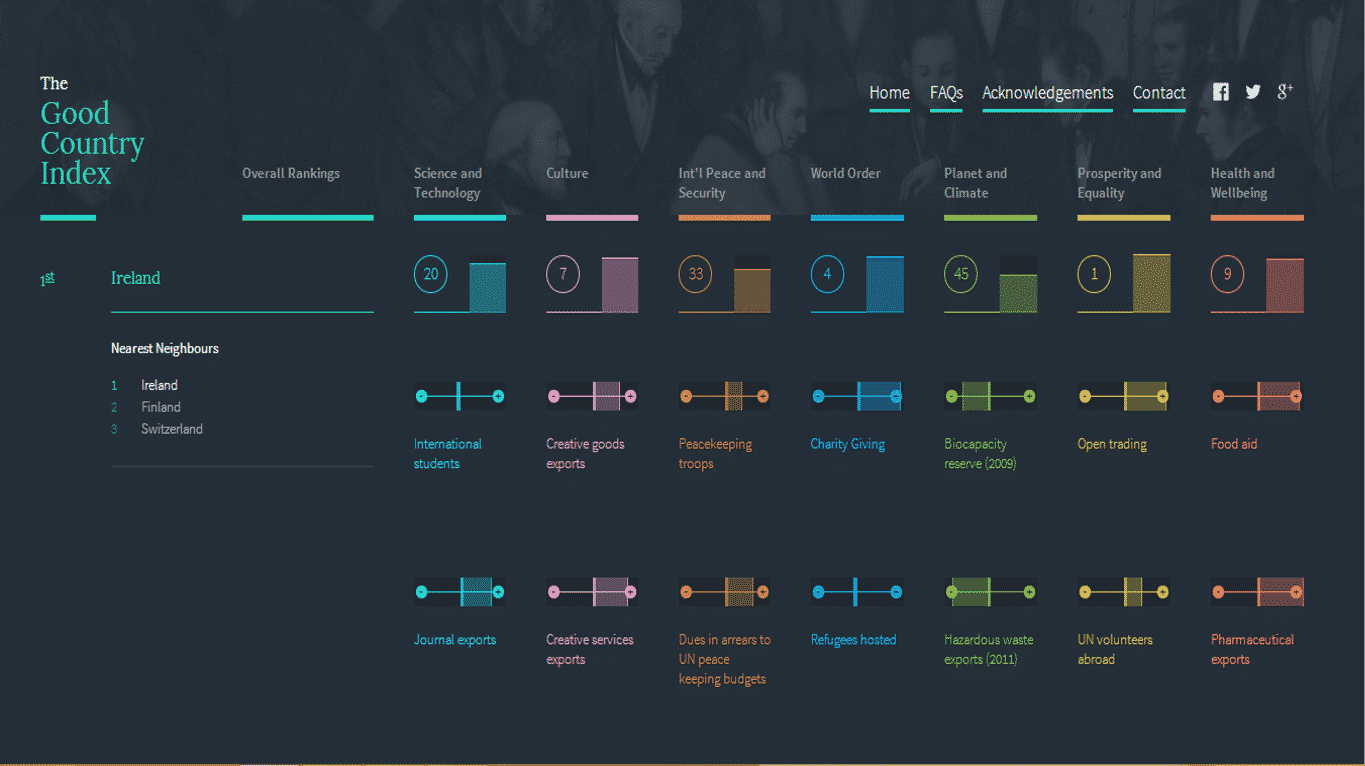 International Conferences
06/10/2014
Conferences in Ireland
Are you thinking of hosting a conference? Are you weighing up the benefits of going to that conference you are interested in? Conferences in Ireland are going from strength to strength, showcasing the unique offerings of our Emerald Isle to a diverse new audience.

We recently posted on our blog about why #IrelandInpires for event management companies. This post hopes to uncover the secrets of our land of saints and scholars, filtered down to make your decision to host or attend a conference in Ireland that much easier.
Culture
Ireland prides itself on its friendly personality and traditional culture (but don't take our word for it, we were voted the best country in the world earlier this year). Conferences have evolved from listening to speeches in a large auditorium. Attendees want more. By choosing Ireland as a destination, conferences are infused with culture and craic. Traditional Irish music or dancing is never too far away and can give the conference a memorable Celtic edge. We also pride ourselves on remarkable food and Ireland is proud to be home of nine Michelin star restaurants. Be sure to check out Five Star Travel for more on all Five Star hotels on offer around the country.
Setting
Ireland, although a small island of the edge of Europe, offers an amazing array of different locations for hosting events or conferences. Ireland is easily accessed wherever you are travelling from. It is geographically the closest EU state to North America and Canada. The rest of Europe is just a short plane journey away, with ferry services available to the United Kingdom and France.
Ireland combines a modern high-tech culture, with a unique rural and cultural heritage. From the thriving cities of Dublin or Cork, to the beautiful scenery on offer on the wild atlantic way, the majestic midland lakes and castles to the charming shores of the east coast; Ireland has a location for every conference need.
What words can't describe"¦
Words can't describe how special Ireland and the Irish people are. We are immensely proud of our nation and its reputation. The warmth of the Irish people is renowned the world over. We have produced world renowned scholars, award-winning actors, actresses and performers and some of the greatest sportspeople to grace the world stage. We are a passionate, intelligent, hard-working and friendly. The question is not why should you not come to Ireland, rather why should you not?
Author Info